Please go to the new Special Collections Website at The Keep
This page is no longer updated. Please visit our new pages at The Keep: http://www.thekeep.info/.
These pages may contain out of date information. Links to these pages may no longer work in the future.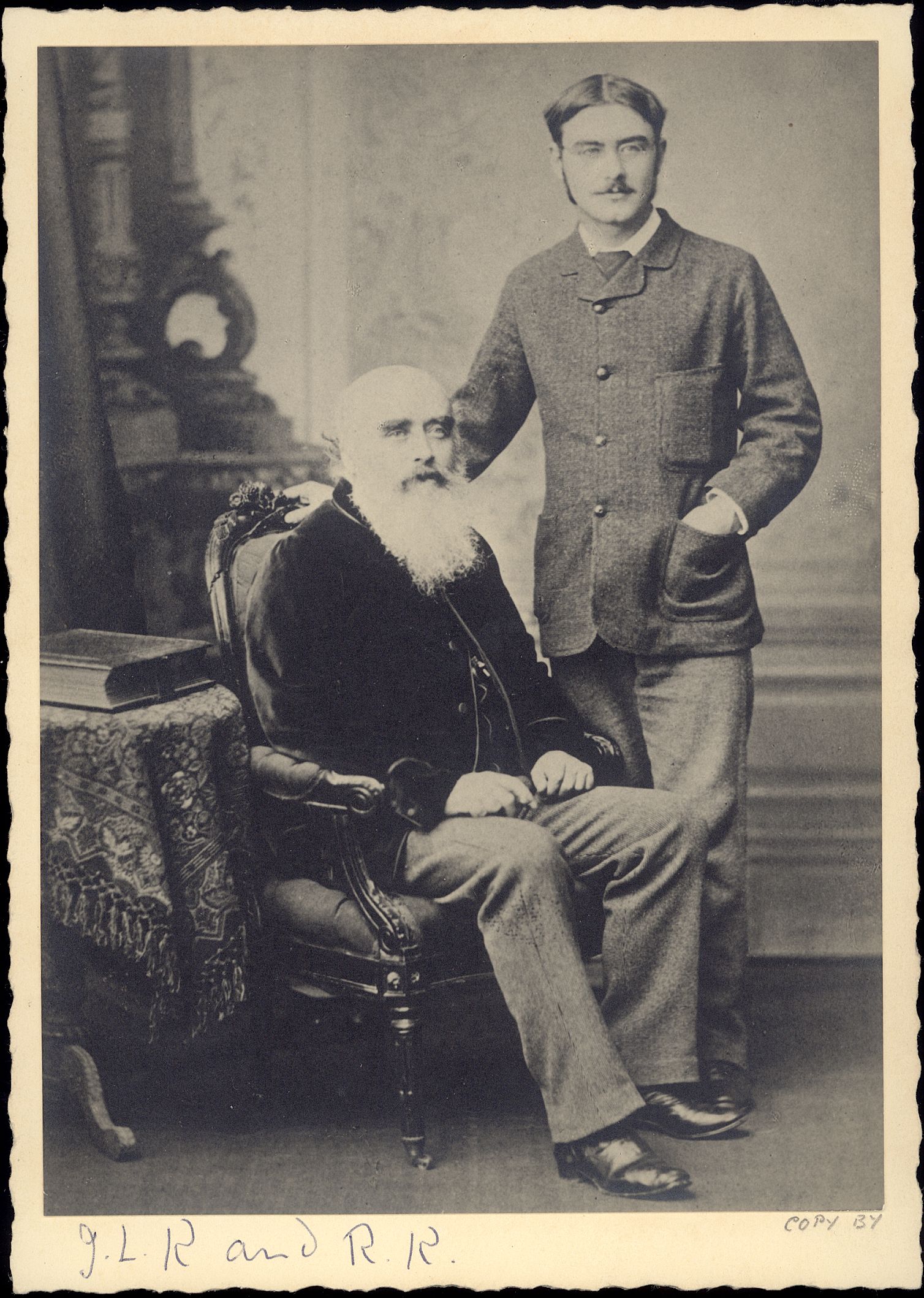 Rudyard Kipling with his father, John Lockwood Kipling c.1880
Introduction
The personal papers of writer Rudyard Kipling (1865–1936), held on deposit from the National Trust at the University of Sussex, illuminate every aspect of a long and extraordinary career, providing the Kipling scholar with an incomparable resource. From Kipling's earliest days as a cub reporter and part-time poet in India, through years of enormous popular and critical success with The Jungle Book (1894) and Kim (1901), and into the years in which his campaigning spirit left him out of step with public opinion and political thinking, the Archive aids biographers and literary critics by detailing his affairs through manuscripts, printed papers and personalia. Material ranges from notebooks and sketchbooks to personal correspondence with monarchs and statesmen. Three generations of Kiplings are represented, as the Archive also contains papers relating to Rudyard's father, John Lockwood Kipling, and his three children, Josephine, John and Elsie. The truly international career (Lahore, South Africa, Vermont, East Sussex) of a writer at work in momentous times, yet increasingly at odds with social and political developments, is amply represented in the main Archive and refracted through seventeen further related collections. These papers have been used frequently and extensively by leading biographers and the Archive is an essential holding for anyone undertaking work on Kipling and his world.