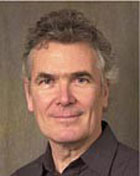 Prof
James Thomson
Biography
J.K.J. Thomson retired in 2010 taking up Emeritus status. He still supervises graduate work and sustains interests in what were his principal teaching areas at Sussex - the Industrial Revolution, European industrialization, the pre-industrial economy, technological transfer, the history of decline, global cities over time and their part in the emergence of the contemporary world and Spanish History (with foci on the Spanish Civil War and the history of Catalonia).
He has been visiting professor at two Barcelona universities, the "Autonoma" (1991) and Pompeu i Fabra (2000), and at Lyon-Lumière, France (1996/7), since 2004 has been a member of the Arts and Humanities Research Council's Peer Review College and Catalonia's AGAUR (Agencia de Gestio d'Ajuts Universitaris i de Recerca). He is a Fellow of the Royal Historical Society, Honorary member of the Societat Catalana d'Economia (section of the Institut d'Estudis Catalans), "Investigador Adscrito" at the Centre d'Estudis Històrics Internacionals, Barcelona and member of the International Advisory Board for the journal Revista Recerques. Historia,Economia,Cultura.
His first research was on the French Old Regime, his doctorate (Reading 1976) being a study on the Languedocian cloth industry, published in 1982 as Clermont-de-Lodeve, 1633-1789, Fluctuations in the Prosperity of a Languedocian Cloth-Making Town (Cambridge). In the 1980s he shifted to working on early Catalan industrialization, publishing L'industria d'indianes a Barcelona del segle XVIII (L'Avenc) in 1990 and a A Distinctive Industrialization. Cotton in Barcelona, 1728-1832 (Cambridge) in 1992 which was awarded the Catalan Economics prize and published in Catalan in 1994 as Els origens de la industrialitzacio a Catalunya. El coto a Barcelona, 1728-1832 (Edicions 62). Following this he worked on the history of decline, publishing Decline in History. The European Experience (Polity, 1998). In 2000 and 2005 he gained research awards from the Economic and Social Research Council and Arts and Humanities Research Council for projects entitled "Techniques and Social Relationships in Industrializing Catalonia" and "Hispanic Enterprise in the Age of Enlightenment: rhe Trade in American Cotton". Results have been published in journals (see below). At present he is working on aspects of the Catalan silk industry in the 18th century and a History of Catalonia for the Cambridge Concise Histories series.