Broadcast: News items
Sussex marks International Day Against Homophobia, Biphobia and Transphobia 2023
Posted on behalf of: The EDI Unit
Last updated: Wednesday, 17 May 2023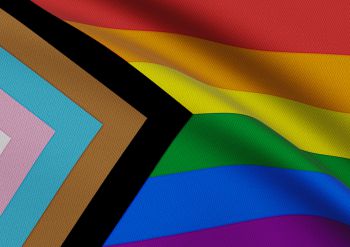 International Day Against Homophobia, Biphobia and Transphobia (IDAHOBIT) is held each year on 17 May.
IDAHOBIT invites us to acknowledge the need to challenge homophobia, lesbophobia, biphobia and transphobia all year round.
The purpose of IDAHOBIT is to raise awareness of the ongoing discrimination, violence and marginalisation faced by lesbian, gay, bisexual, and trans people and all of those with diverse sexual orientations, gender identities or expressions, and sex characteristics.
The campaign seeks to celebrate diversity and advocate for the rights of LGBTQIA+ people and the theme of this year's IDAHOBIT is 'Together Always: United in Diversity.'
On 17 May, the Pride flag will fly over Sussex House.
Look out for upcoming further information about IDAHOBIT and see our LGBTQ+ EDI pages for more information about Sussex's LGBTQ+ Inclusion work.
---
Sussex Staff LGBTQ+ Picnic Wednesday 17 May
Come along for a friendly picnic run by the LGBTQ+ Staff Network!
The new LGBTQ+ Staff Network committee are incredibly excited to welcome you to our first event of the year…but certainly not the last.
To commemorate the upcoming International Day Against Homophobia, Biphobia and Transphobia (IDAHOBIT), the LGBTQ+ Network is delighted to invite you to a Sussex Staff LGBTQ+ picnic on Wednesday 17 May 2023 between 12.30pm – 2.30pm.
We will be based at the Meeting House on campus regardless of the weather, and if it is good weather we will find a place nearby to sit.
There will be games and free food and drink for everyone to enjoy, but colleagues are also welcome to bring their picnic favourites for their own lunch, or to share with others. Drop by any time between 12.30-2.30pm. All University of Sussex staff are welcome.
To allow us to get a sense of numbers for picnic purchases, please book a place via Eventbrite.
For further details, please contact: lgbt-staff@sussex.ac.uk.
We look forward to meeting you and celebrating with you in person.