How does it feel?
When you feel like you belong, you feel close to the people around you, whether or not you are drinking. You have friends and interests which don't all involve drinking – other groups to feel a part of, other events to go to, other activities to do.
It doesn't feel like a big deal if you don't drink very much or don't drink at all, even in situations where alcohol is around. You're able to be there for your friends. And if you do drink, you don't worry that you're going to give other people a hard time by your behaviour.
Some people say they feel closer to their friends when they've all had a lot to drink. They might be under the impression that they open up to each other better or have more fun together than if they were all sober, even if that's not true. They worry about being on the same "level" as other people when there is alcohol involved, and don't want to feel left out. They don't want to miss out on things like late-night conversations, first times out at a club, drinking games, and romantic dramas, even if these things might seem to involve drinking more than they want to
But while these feelings of closeness can bring people together, they can keep friendships going which don't really "fit". It's easy to get carried away if you feel slightly out of place or like you need to drink to keep up with other people. And it's better to know that you and your friends like each other for who you are, not because you like the same drinks.
Feeling like you belong means that even if alcohol is around, the focus is still on having fun with your friends – that's what you're all really there for!
What might my friends say if I don't drink a lot?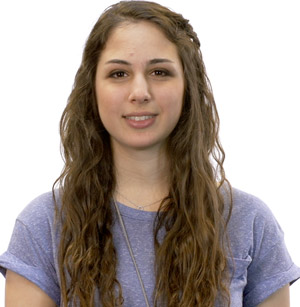 For the most part, if you don't make the amount you drink a big deal, most people won't either.
Friends may initially be surprised if you turn down a drink if you would usually accept, but most people won't ask too many questions if you turn down a drink offer. If you choose to explain– which you don't have to do – they will probably support your decision.
It didn't happen a lot, but sometimes young people found that others reacted negatively to their choices or made jokes.
Some people said it can be helpful to keep a soft drink in your hand – many people at house parties, pubs and clubs are drinking something, whether it's just lemonade or something stronger, but they probably won't notice how much you drink or what kind of drink you have.

Even if alcohol is around, you can still have a good time without drinking too much – or without drinking at all. Some young people would play a drinking game with a shandy, drink a mocktail during pre-drinks, or just stay for one after playing football. Some young people liked knowing they were able to help their friends if something came up – they could be a designated driver, help with a music playlist, or check that everyone got home.
You can talk about your choices if you want to – or just get on with having a good time. After all, real friends want you to spend time with you, and they don't care what you're drinking. They just want to know that you're having fun and joining in. Friends who are genuinely upset about your decision may have their own worries, or may not be as good friends as you thought.