We have a new Special Collections Website
Our new website was launched in 2010, and allows searching across all our collections and view records for all our items. You can access the site at the following address: http://specialcollections.lib.sussex.ac.uk/.
These pages are available for reference and are no longer being updated. They may contain out of date information.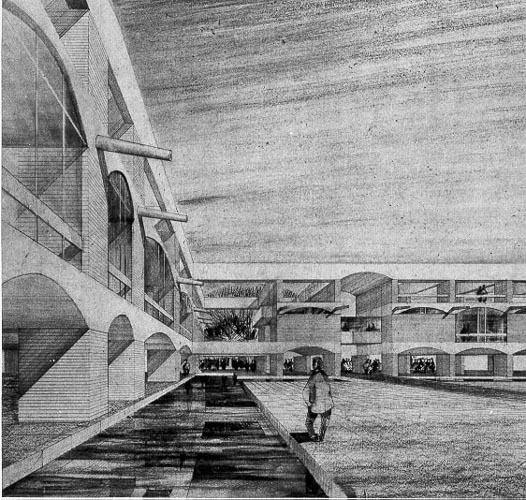 Preliminary sketch of Falmer House, c.1959 from the University of Sussex Collection
The University of Sussex Special Collections
The University of Sussex holds a number of internationally acclaimed archival, manuscript and rare book collections, mostly relating to twentieth-century literary, political and social history. Our special collections include the papers of Rudyard Kipling, the New Statesman Archive, a series of collections relating to the Bloomsbury Group, including the Monks House Papers (Virginia Woolf), and over 60 other manuscript collections. The Mass-Observation Archive contains the papers of the social research organisation of the 1930s and 40s and continues to collect new material in the present day. We also hold the University's own archival and administrative records.