Please go to the new Special Collections Website at The Keep
This page is no longer updated. Please visit our new pages at The Keep: http://www.thekeep.info/.
These pages may contain out of date information. Links to these pages may no longer work in the future.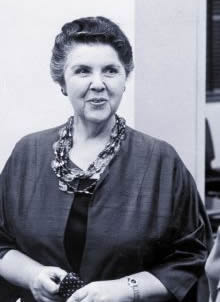 Rosey Pool
Introduction
The papers of Dutch teacher and cultural anthropologist Rosey Eva Pool (1905-71) contain a wealth of material for scholars of twentieth-century African-American literature, politics and music. After developing close connections with several black American poets in the 1920s while a graduate student in Berlin, Pool continued to cultivate these friendships and champion black poetry, as both teacher and editor, for the rest of her life.