Research Team
Professor Anna Franklin, Baby Lab Leader
Professor Anna Franklin leads the Sussex Colour Group and Baby Lab. She joined Sussex in 2011 following a visitingscholarship at the University of California, Berkeley, and a faculty position at the University of Surrey. She has conducted research on colour for the last 20 years, leading projects that ask questions a
bout how we see and think about colour across development as well as in adulthood. She was a recipient of an ERC Starting Grant (Project CATEGOR
IES) and an ERC Proof of Concept Gra
nt (Project COLOURTEST) and is currently leading an ERC Consolidator Grant (Project COLOURMIND). She regularly consults for industry and has led com
mercially f
u
n
ded projects w
hich apply th
e science of colour and perc
eptual development to product design. For more about Anna see here.
Dr John Maule, Senior Research Fellow

John completed his PhD in 2015, investigating how well people can visually average sets of different colours. John's current research interests include quantifying the "visual diet" in terms of colour, chromatic image statistics and aesthetics, hyperspectral imaging, adaptation, ensemble perception, and colour perception in autism. This involves techniques including psychophysics, behavioural experiments, eye-tracking, and image analysis.
Dr Alice Skelton, Research Fellow
Alice joined the Sussex Baby Lab and Sussex Colour Group in 2011 while completing her masters in Cognitive Neuroscience. Alice's PhD focused on infant colour perception, characterising infant colour perception in the first year of life over several areas which have been well documented in adults such as colour categorisation and infant sensitivity to natural scene statistics. As a post-doctoral researcher Alice is interested in how our perception of colour may relate to the statistics of natural scenes, and how we tune into the unique chromatic make-up of our environment across the developmental lifespan.
Teresa Tang, Doctoral Researcher
Teresa completed her undergraduate in Psychology and postgraduate degree in Paediatric Neuropsychology at UCL. She previously worked at UCL, GOSH and RHUL, where she investigated various areas of infant development using EEG. Teresa was a research assistant at the Sussex Baby Lab, investigating how infants and adults process colour in the brain. She is now a doctoral researcher looking at infant visual development and colour vision deficiency in children.
Karyna Panda, Research Assistant
Karyna joined the Sussex Colour Group in 2020 whilst being an undergraduate psychology student at the University of Sussex and will be completing her professional placement year at the lab as a student research assistant. She is currently helping out Alice and Jenny with one of the projects that looks at how

the chromatic statistics of different environments influence colour perception and looks after Colour Group's various social media platforms. She is interested in how colour categorization concept can be applied to aid children with learning disabilities in education.
Ailish MacInnes, Research Assistant
Ailis
h is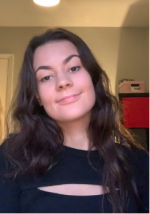 a psychology placement student at the University of Sussex who is currently on a placement year at the Sussex Baby lab. She is interested in how children think, learn, and see. She is currently working on projects looking at infant aesthetic preferences. On
e study
is
looki
ng at whether infants prefer nature images compared to urban images. As well as working with the baby product company Cosatto looking at what designs and patterns infants prefer to look at. In the future Ailish aims to pursue a career working
with children
in an ed
u
ca
tional or
clinica
l en
vironment.
Martina Guido, Research Assistant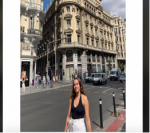 Martina is a psychology student currently undergoing her placement year with the baby lab. At the moment, she is working on the Autism Scene Perception project, with the aim to develop an experiment to test whether Autism Spectrum Individuals perceive natural scenes and aesthetics differently to neurotypical individuals. She is particularly interested in speech therapy and nutrition and would ideally like to pursue research in these areas.
The Sussex Baby Lab is part of a bigger research team, The Sussex Colour Group, also led by Profesor Anna Franklin. Some of the other members of the Sussex Colour Group do not conduct research with babies so you may not meet them during a Baby Lab visit, yet their research is very important for helping us understand how babies see colour. See here to find out more about the full research team.
Alumni

Staff

Lily Winney, Research Assistant

Abi Wyllie, Research Assistant

Lydia Day, Research Assistant

Dr Marie Rogers, Doctoral Researcher

Dr Leticia Alvaro Llorente, Postdoctoral Research Fellow

Dr Brenda Meyer, Associate Research Fellow

Jessica Banks, Research Assistant

Katie Barnes, Junior Research Assistant

Gemma Catchpole, Research Assistant

Students

Alexandra Bagaini, University of Sussex

Anthony Barter, Aston University

Katie Brown BSc (Hons), University of Sussex

Zoe Flack MSc, University of Sussex

Ashleigh Maciejewska BSc (Hons), University of Sussex

Osh Meshulam-Madders MSc, University of Sussex

Jemaine Stacey MSc, University of Sussex

Gemma Catchpole, MSc, University of Sussex

Sussex Baby Lab Collaborators

Dr Alexandra Grandison, University of Surrey

Professor Anya Hurlbert, University of Newcastle

Dr Amanda Holmes, University of Roehampton

Professor Paul Kay, University of California, Berkeley

Professor Stephen Palmer, University of California, Berkeley

Professor Terry Regier, University of California, Berkeley

Dr Karen Schloss, University of California, Berkeley