Lord Attenborough bows out at Summer Graduation
Lord Attenborough, the Chancellor of the University of Sussex, will be presenting degree certificates for the last time at this year's summer graduation.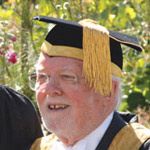 The Chancellor, who announced earlier this year that he would be stepping down in the role after ten years, will be attending five ceremonies at The Dome, Brighton, on July 23, 24 and 25.
In announcing his departure, the 84-year-old Oscar-winning film director and actor said: "I have gained so much more than I could possibly give to the University and I am incapable of adequately voicing my gratitude. I will miss you all very much indeed."
More than 2,000 students, together with friends and family, will be attending this year's ceremonies.
The University will also award honorary degrees to:
Actor Sir Ben Kingsley, whose best-known work includes the title role in Lord Attenborough's film Ghandi. He will be made Dr of Letters on July 25 (afternoon ceremony).
Director of Liberty (The National Council for Civil Liberties) Shami Chakrabarti, who will be made Dr of Laws on July 25 (morning ceremony).
Inventor of the life-saving K1 syringe Marc Koska, who received an OBE in recognition of his contribution to global healthcare. He will be made Dr of Letters on July 24 (morning ceremony).
Businessman Peter Sutherland, who is chairman of Goldman Sachs International and of BP plc. He will be made Dr of Letters on July 23 (afternoon ceremony).
Professor Michael Rowan-Robinson, one of the UK's leading astronomers and physicists. He will be made Dr of Science on July 24 (afternoon ceremony).
Among students being presented with degrees this year are Rachel Kerr, who overcame ME to gain a First-Class BSc in Physics; former Director-General of Education in Malaysia, Tan Sri Asiah bt Abu Samah, who will be awarded a DPhil in Education; and retired tax manager John Mason, who has successfully completed a hat-trick of a BA, MA and MPhil in American Studies at the University.
Honorary biographies: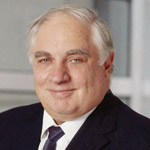 Peter Sutherland
Businessman and former politician Peter Sutherland is currently Chairman of Goldman Sachs International, and of BP plc. He is also Chairman of the London School of Economics and is currently the United Nations Special Representative for Migration and Development.
Of Irish nationality, Peter was born on 25 April 1946 and was educated at Gonzaga College, University College Dublin and the King's Inns. He was also admitted to practice before the Supreme Court of the United States of America. He is a Bencher of the Middle Temple, London and is an Honorary Bencher of the King's Inns.
He serves on the Board of Directors of The Royal Bank of Scotland Group plc, and is a Goodwill Ambassador to the United Nations Industrial Development Organisation. He is associated with a large number of other organisations, such as the World Economic Forum, The Royal Irish Academy, and the Administration of the Patrimony of the Holy See.
Peter has previously served as Attorney General of Ireland (1981-1984), EC Commissioner responsible for Competition Policy (1985-1989), Chairman of Allied Irish Banks (1989-1993), and was the Director General of GATT and subsequently the WTO on its creation (1993-1995). He also chaired the Committee that reported to the EEC Commission on the functioning of the Internal Market after 1992 (The Sutherland Report).
His many awards include an honorary Knight Commander of the Order of St Michael & St George (UK 2004), the Gold Medal of the European Parliament (1988), Chevalier de la Legion d'Honneur (France 1993), the Grand Cross of King Leopold II (Belgium 1989) and the Dean's Medal (1996) from the Wharton School, University of Pennsylvania.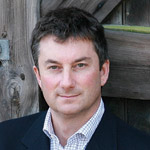 Marc Koska
After reading a newspaper article in 1984 predicting the transmission of HIV through the re-use of medical needles and syringes, a 23-year-old Marc Koska decided to start working towards a solution.
Despite having no previous experience of medicine or healthcare, he started investigating the problem; he learnt how drug addicts used syringes in the UK, studied public health policy in Geneva, visited several syringe factories and researched plastic injection moulding.
The result was his invention, the K1 syringe. The syringe breaks after one use, which means it can't be used to pass HIV infection from one patient to another. Today, hundreds of millions are used every year, saving countless lives around the world.
In 2005, Marc started SafePoint, a not-for-profit trust set up to promote awareness of the dangers of unsafe injections. It aims to empower people, particularly those in developing countries, with an understanding of basic healthcare risks.
Marc's company, Star Syringe, was given the Queen's Award for Enterprise for international trade, and Marc himself was awarded an OBE in recognition of his contribution to global healthcare.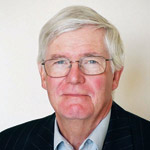 Michael Rowan-Robinson
Professor Michael Rowan-Robinson is an astronomer and astrophysicist who 'for 40 years' has been one of Europe's leading figures in infrared and submillimetre astronomy and observational cosmology.
He is Professor of Astrophysics and, until May 2007, was Head of the Astrophysics Group at Imperial College London. From 1981 to 1982, he gave public lectures as Professor of Astronomy at Gresham College. He retired as president of the Royal Astronomical Society in 2008.
Professor Rowan-Robinson had already made a substantial impact on astronomy by the early 1970s, through his work on the interpretation of radio-source counts and high-redshift quasars. From the 1980s onwards, his work focused on demonstrating the importance of infrared observations and analysis in galactic and extra-galactic astronomy.
He has played a key role in the science exploitation of the Infra Red Astronomical Satellite (IRAS) and led the UK effort in ground-based follow-up of the IRAS survey, carrying out pioneering studies of bright infrared galaxies in the local universe. Professor Rowan-Robinson was also a leader in the first submillimetre deep surveys with the highly successful SCUBA camera on the James Maxwell Telescope on Hawaii.
As well providing new insights into the cosmological evolution of distant and dusty galaxies, Professor Rowan-Robinson has been an effective communicator of modern science, writing many popular books for a wide audience.
He was awarded the 2008 Hoyle Medal by the Institute of Physics.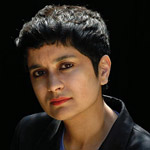 Shami Chakrabarti
Shami Chakrabarti has been Director of Liberty (The National Council for Civil Liberties) since September 2003. She first joined Liberty as In-House Counsel on 10 September 2001, and became heavily involved in its engagement with the 'War on Terror' and with the defence and promotion of human rights values in Parliament, the Courts and wider society.
A Barrister by background, she was called to the Bar in 1994 and worked as a lawyer in the Home Office from 1996 until 2001.
Since becoming Liberty's Director, Shami has written, spoken and broadcast widely on the importance of the post-WW2 human rights framework as an essential component of democratic society. She is a Governor of the London School of Economics and the British Film Institute, a Visiting Fellow of Nuffield College, Oxford and a Master of the Bench of Middle Temple.
Sir Ben Kingsley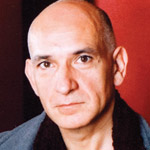 Actor Sir Ben Kingsley is perhaps best known for his performance in Richard Attenborough's 1982 film Gandhi, in which he played the title role and won the Academy Award for Best Actor. He has received a further three Best Actor Academy Award nominations for the films Sexy Beast, House of Sand and Fog, and Bugsy.
Born Krishna Bhanji in Scarborough on 31 December 1943, Sir Ben was the son of English model-actress Anne Lyn Goodman and her husband, Rahimtulla Harji Bhanji, a Muslim Indian GP. Sir Ben attended Manchester Grammar School (where he first began to act) and later studied at the University of Salford. After beginning a successful stage career with the Royal Shakespeare Company, he eventually changed his name, fearing that a foreign name might hamper his career.
Career highlights include playing Itzhak Stern, Oscar Schindler's Jewish accountant, in Schindler's List, terrifying gangster Don Logan in Sexy Beast, and Dr Roberto Miranda, a suspected torturer in Death and the Maiden. In his acclaimed performance in House of Sand and Fog, he portrayed an expatriate Iranian colonel struggling to come to terms with his past.
He was knighted in the New Year's Honours in 2001.
Student stories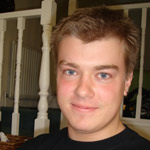 Music man Dan
Musician Dan Goudie has wasted no time fulfilling his dream to work in the music industry - a record he produced got to the No 2 spot in the UK indie singles chart just after his final exams in June.
Dan, 22, who graduates today (Thursday 24 July, afternoon ceremony) with a 2:I in Music Informatics, recorded the song This Way/That Way by Brighton-based band Bang!Bang!Bang! at the University of Sussex campus, then mixed the results in his bedroom at home. The song was released and rocketed up the charts.
"It was quite a feeling," says Dan, "especially when you think there are thousands of bands out there trying to make it."
Dan, from Tooting Bec, London, is now working as a freelance sound engineer and music producer (see his website for details: www.dangoudie.com) and hopes to build on his success with an internship in a London recording studio.
Dan also sings, plays drums, guitar and bass and still composes his own music. He was greatly encouraged during his degree course by Music Informatics lecturer Dr Nick Collins. "He really knows his stuff and was always willing to help. It really made a big difference," said Dan.
Joining Dan at the Graduation ceremony are his parents Ian and Joan and sister Tara.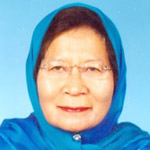 DPhil for former Malayasian Government official
The former Director-General of Education for Malaysia will be among the students receiving awards at this year's University of Sussex graduation ceremonies on Thursday, July 24.
Tan Sri Asiah bt Abu Samah, 71, will be presented with a DPhil for her research on the development of English language policy in Malaysia.
Tan Sri Asiah, who retired from her post with the Malaysian government in 1993, was awarded several honours for her contribution to education in Malaysia, the highest of which is the Panglima Setia Mahkota, one of the most prestigious awards in the country conferred by the King in 2007. It carries the title Tan Sri. In addition she also received the Tun Fatimah Gold Medal in 1992 and the Avon Award of Excellence for Women in 1993. She is a Commissioner on the Malaysian Human Rights Commission, and chaired the Board of the International Institute of Educational Planning.
Her DPhil supervisor, Professor of Education Keith Lewin, is particularly pleased with her success. "I first worked with Asiah when she was the founding Director of the Malaysian National Curriculum Development Centre in 1974 . Since then she has had an exceptionally successful career and has been given many awards. I am very pleased she asked me to supervise her thesis which has now been successfully submitted. She took this on after retirement and her Doctorate is another impressive achievement."
Tan Sri Asiah also holds a BA Hons degree and a Diploma in Education from the University of Singapore in 1961. She obtained an Academic Postgraduate Diploma in General Linguistics in 1965 from the School of African and Oriental Studies, University of London and an MEd from the University Malaya in 1978.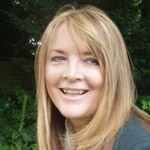 Ali's degree cures her Wizard of Oz Scarecrow syndrome
Four years ago Ali Shore thought it would improve her return to work chances if she could add another qualification to the two 'O' levels she achieved at school. She graduates from the University of Sussex on Friday, July 25, with a First-Class degree in Politics and Cultural Studies. In fact, the former air stewardess achieved the highest average degree mark awarded by the University's Politics department in the past five years.
Ali, 43, who lives in Newick, East Sussex, with company director husband David, and their three daughters, Hansey (13), Harriet (11) and Lucy (8), says: "I thought being offered a place at university was enough of an achievement. I never thought I'd end up graduating with a first."
Ali realised the inadequacy of her qualifications when she began thinking about returning to work. "I picked up a description for a very basic job and realised I didn't even have any computer literacy skills."
She took an Access course in Lewes, which included improving her maths. When her fellow students began completing university application forms, Ali joined in.
"I'd always been interested in politics, but I'd never really thought myself capable of studying," she says. "I didn't pass the Eleven Plus and I'd gone to a secondary school that didn't encourage you to think about university. My husband always likens me to the Scarecrow in the Wizard of Oz - there are many people with good brains but sometimes they need that certificate to make them actually believe it."
Although she found the experience of returning to studying daunting, lonely, and, at times, draining, she is thrilled she stuck with it. Her husband threw her a surprise party on the day she got her results. One of her tutors, politics lecturer Dr Dan Hough, says of Ali: "She applied herself wonderfully to the demands of her studies and thoroughly deserves her first-class degree. We're awarding her the departmental prize this year."
Now, with a huge boost to her confidence as well as a qualification that could lead in any direction she chooses, Ali is considering her next career move. "Teaching appeals to me," she says. "I'd like to help others to achieve beyond their own expectations."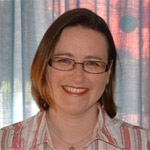 Physics gets Rachel back on her feet
Rachel Kerr's degree played a special part in her ongoing recovery from illness. Rachel, 34, who graduates on Thursday, July 24 (afternoon ceremony) with a First-Class degree in Physics, has also won two department of Physics prizes - one for best degree project and one for being the best finalist in her year.
Rachel developed ME/Chronic Fatigue Syndrome (CFS) eight years ago but overcame her condition to take up a science degree course and get back to a everyday life.
She says: "Coming to University has been a route back to health and being in a working environment again, having being housebound for the first two years of my illness, and very limited for several years."
Rachel, who lives with husband Fraser and son Aidan, 10, in Hurstpierpoint, says: "It has been hard work juggling health issues, a family and studies but I have had lots of support from all my family, especially Fraser and my Mum."
The University provided practical support, helping to organise a Disabled Student's Allowance, sorting out a regular parking space (because of Rachel's reduced mobility) and making lecturers aware of her circumstances.
Rachel, meantime, took the opportunity to get involved with student life. She served as a Student Representative and helped to host the School of Science and Technology's Admissions Day for new students.
Rachel says: "Studying has been hard work but also immense fun. I have gained new friends, new ideas, and a whole new direction for my life to go in."
Rachel's tutor Dr Elisabeth Falk Harris, who is a senior lecturer in the Department of Physics and Astronomy, says: "It's been a privilege to be Rachel's project supervisor, and she has been a real asset to the whole department during her time with us."
Rachel will be accompanied by her husband, Fraser, and her father, Dr Barry Staynes.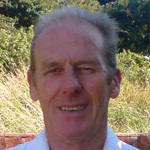 Sussex hat-trick for tax man John
Retired tax manager John Mason will be picking up his third degree from the University of Sussex at Friday's (afternoon) ceremony on July 25.
John, 67, who returned to studying eight years ago, will have an MPhil in American Studies to add to his MA and BA in the subject. "It has been a marvellous experience," he says. "I left school with five 'O' levels and it has made me realise now I probably took the wrong path at 16. I might have liked to have been a teacher, but in those days, if your family hadn't gone to university, then you didn't either."
John took an Access course at Varndean College in order to qualify for entry to university. "Lots of people were dropping out of the Access course - but it just made me more determined," says John, who lives in Patcham, Brighton, with his wife Maura.
During his undergraduate degree he enjoyed taking courses in history of art and philosophy. When he moved on to the MA he developed an interest in 18th American history, particularly the interaction between the French, British and Native Americans in Pennsylvania.
"I loved doing the research and using the university's archives," he says. "I only panicked a bit with technology. My home computer was playing up so I spent several late nights on campus making use of the university's computers to get my 40,000 word thesis finished."
John will be accompanied to Friday's ceremony by Maura and their daughter, Julia.
Notes for editors
Afternoon Graduation Ceremony on July 23 starts at 2.30pm. Afternoon ceremonies on, July 24 and 25 start at 3.30pm. Morning ceremonies on July 24 and 25 start at 10am.
For more information please contact the Press Office, Jacqui Bealing and Maggie Clune, Tel: 01273 678888, email Press@Sussex.ac.uk
Useful links