Students celebrate success at Winter Graduation
Around 1,800 students will be awarded their degrees at the University of Sussex winter graduation ceremony at the Dome, Brighton, on Friday 25 January, 2008.
Students, together with their friends and families, will attend two ceremonies, presided over by the University's Chancellor, Lord Attenborough, and the Vice-Chancellor, Professor Michael Farthing.
Two honorary doctorates will be presented this year.
Professor Alasdair Smith, who was Vice-Chancellor of Sussexfrom 1998 to 2007, will become a Doctor of Laws. Professor Smith came to Sussex as Professor of Economics in 1981, was Dean of the School of European Studies from 1991 to 1994 and, from 1997, served as Senior Pro-Vice-Chancellor before his appointment as Vice-Chancellor.
Lord Sainsbury of Turville, who was Minister of Science and Innovation from 1998 until 2006, will become an honorary Doctor of Laws.
A special posthumous degree award will be made to student Robyn Tainty, who spent the final months of her life campaigning for greater awareness about organ donation. Robyn, who died aged 24 in the Adult Cystic Fibrosis Unit at Southampton Hospital in September, had battled all her life against the debilitating effects of the lung disease. Robyn's parents will collect her certificate for her Masters degree in Gender Studies.
Among the students graduating are:
Alexandra Loske who juggled work and a new baby while studying for her MA in Art History and who is now doing research on the Royal Pavilion.
Grace Reynolds, who is working to turn her award-winning MA on migrant children in UK schools into a Channel 4 documentary
Professor Alasdair Smith
Doctor of Laws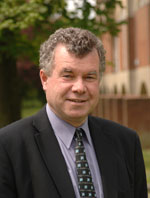 Former Vice-Chancellor Professor Alasdair Smith, will be made Doctor of Laws
As Vice-Chancellor of the University of Sussex from 1998 to 2007, Professor Alasdair Smith led the University during a period of profound change, both for the University and within the Higher Education sector.
Born and raised on the Isle of Lewis in Scotland, Professor Smith was educated at the University of Glasgow, the London School of Economics and the University of Oxford. He came to Sussex as Professor of Economics in 1981, was Dean of the School of European Studies from 1991 to 1994 and, from August 1997, served as Senior Pro-Vice-Chancellor before his appointment as Vice-Chancellor.
Professor Smith oversaw significant organisational change: new academic schools were put in place and new management structures introduced to equip the University for the challenges of the 21st century. The University also further strengthened its research and teaching during his term of office. All subjects at Sussex were rated at either grade 4 or 5 in the 2001 Research Assessment Exercise, while undergraduate applications to study at Sussex grew by 50 per cent in the five years to 2006.
The creation, jointly with the University of Brighton, of the Brighton and Sussex Medical School, and the construction of the Freeman Centre and the Sussex Centre for Genome Damage and Stability were among the major developments on campus. Other significant developments included the building of new student residences, extensions to the Sussex Innovation Centre and the refurbishment of teaching facilities.
An international economist of note, Alasdair Smith is a specialist on the effects of international trade on competition, growth and the distribution of income. His work on the single European market and on the eastern enlargement of the European Union has been influential in policy-making, and he has built strong academic links with international economists in Poland.
Professor Smith has played a leading role in Higher Education policy-making nationally. He was chair of the 1994 Group of universities from 2001 to 2005. During that time he led the 1994 Group in discussions with the Government about the new undergraduate fee regime introduced in 2006. As chair of the Universities and Colleges Employers Association (UCEA), he led negotiations in 2006-7 for a new national pay bargaining system. He has served as a board member of Universities UK - the national voice of all UK universities.
Professor Smith has also served on the Prison Service Pay Review Body and has just been appointed to the Review Body on Doctors' and Dentists' Remuneration.
On his retirement from the Vice-Chancellorship, the University's Chancellor Lord Attenborough paid tribute to Professor Smith's achievements: 'He has imparted his personality, his wisdom and the strength of his convictions to every aspect of the University.'
Lord Sainsbury of Turville
Doctor of Laws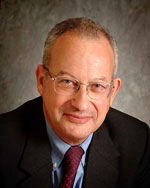 Lord Sainsbury will become Doctor of Laws
Lord Sainsbury of Turville is a major force in promoting the importance of science to government, the economy and society.
In 2007, he produced a review of the Government's science and innovation policies, The Race To The Top, in which he highlighted the need for British companies to restructure into high-value goods, services and industries in order to compete globally.
Lord Sainsbury, who was Minister of Science and Innovation from 1998 until 2006, with responsibility for the Office of Science and Technology, Innovation, Space, the Bioscience and Chemical Industries and the Patent Office, also emphasised the need for science and engineering organisations to work together to inspire future generations.
A graduate in History and Psychology of King's College, Cambridge, Lord Sainsbury joined J Sainsbury plc in 1963. He received an MBA from the Columbia Graduate School of Business in New York in 1971. He was Finance Director of J Sainsbury plc from 1973 until 1990, Deputy Chairman from 1988 until 1992 and Chairman from 1992 until 1998.
He is the author of two Fabian pamphlets: Government and Industry: A New Partnership, and Science and Innovation Policies in a Global Economy. He is co-author, with Christopher Smallwood, of Wealth Creation and Jobs, published by the Public Policy Centre. In 2003 he received, on behalf of the Sainsbury family, the Andrew Carnegie Medal of Philanthropy.
Lord Sainsbury has received honorary degrees from, among others, the University of Cambridge, the London Business School and Rockefeller University in New York.
Case studies
Robyn Tainty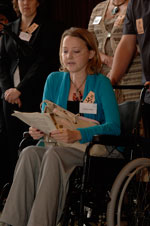 Robyn at the House of Commons
Student Robyn Tainty, who spent the final months of her life campaigning for greater awareness about organ donation, will be honoured today in a special posthumous graduation ceremony (Friday 25 January, 3.15pm).
Robyn Tainty, who died in 2007aged 24 in the Adult Cystic Fibrosis Unit at Southampton Hospital in September, had battled all her life against the debilitating effects of the lung disease. She was on course to achieve her ambition to become an academic, while waiting for a life-saving double lung transplant.
She had been putting the finishing touches to her Gender Studies MA thesis while in hospital when her condition worsened. She had been waiting for a transplant for two-and-a-half years.
The University decided to honour Robyn's outstanding academic work and her extraordinary personal achievements by awarding her degree posthumously. She has been awarded a Masters degree with Distinction - the highest mark possible - for her research into women and binge drinking. Before her final illness, Robyn had been preparing to start research at Sussex for a doctorate.
Her parents, Steve Large and Rae Stephenson, will now take Robyn's place in the graduation ceremony, collecting her certificate and shaking hands with the University of Sussex Chancellor, Lord Attenborough. They will be watched by members of Robyn's family who are attending as guests of the University.
Robyn's father, Steve Large, who lives in Lewes, said: "For Robyn, academic life was not just about study, and at school and university she lived life to the full. She had a wide range of friends and interests, and revelled in the independence of student life. She refused ever to consider herself as disabled, even in her last months, when she had to rely on a 24-hour oxygen feed, which she tolerated with her usual good humour."
Director of Gender Studies, Dr Alison Phipps, said: "'Robyn was an outstanding student and a real intellectual in the making. She will be much missed by her tutors and colleagues, and I am delighted that the University is able to recognise her considerable academic and personal achievements at the graduation ceremony. Personally, I feel very privileged to have known her."
Robyn's achievements were not confined to her university studies (she also studied for a first degree at the University of Brighton). While at school she won the Child of Resolution Award, given by the National Association for the Education of Sick Children, for the way she coped with her illness and continued with her education despite extreme difficulties.
Earlier this year, Robyn made a speech in the House of Commons and appeared on GMTV as the "face" of National Transplant Week (July 7-14) on behalf of national charity Transplants in Mind. Asking people to consider signing the NHS Organ Donor Register, to boost the pool of potential donors, she said: "There is so much more I want to do with my life, but I am only too aware of the huge shortage of donors. However, I am trying my very hardest to stay positive and enjoy what is left of my life to the best of my ability, however limited it may be."
Alexandra Loske
Alexandra Loske with Flora, who was born during her MA
After successfully juggling full-time work and a new baby during her studies, Alexandra Loske will now be focusing her time on investigating the interior design of the Royal Pavilion.
"I had been working in the Language Institute at Sussex for 6 years and I wanted to do something different," says Alexandra, who graduates on Friday afternoon with an MA with distinction in Art History.
"I juggled working full-time with my part-time studies by working late every day and I only missed one session."
Last February, towards the end of her MA studies, Alexandra had baby Flora. This meant Alexandra had to complete the last term of the course and also write her final dissertation, which was on the subject of 18th-century Oriental costume, while looking after a new baby.
"I would write while the baby was asleep and I received incredible support from my supervisor and everyone on the course," says Alexandra.
Four days after Flora was born, Alexandra took her on a study trip to the Royal Pavilion, and a link was made for future study.
Alexandra, who lives in Lewes, is now undertaking part-time DPhil research at Sussex, working at the Royal Pavilion in Brighton. The research is funded by a scholarship from the Arts & Humanities Research Council.
"My research is concerned with the colour scheme in the Royal Pavilion and the links between the Royal Family at the time and Germany," she says.
Grace Reynolds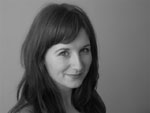 Grace Reynolds worked with migrant children
Sports such as football and better-supported English language provision would help to break down barriers for migrant pupils in UK schools, according to research by Migration Studies student Grace Reynolds, who graduates today with a Master's degree.
Grace, 27, who lives in London and now works as a TV researcher and film-maker, earned a prize for the best dissertation and gained a distinction for her MA. She is now working to turn her research into a documentary for Channel 4.
Her findings support recent calls from the National Association of Headteachers for better support for schools with migrant children.
Grace observed and interviewed migrant pupils at two secondary schools - one a large inner-city school and another in a semi-rural area. She watched them interact in the playground with classmates and talked to teachers, head teachers and focus groups with migrant students to build a picture of what it's really like to be in a school with a large migrant community.
She says: "Many of the children felt isolated. Some told me of spending lunch breaks alone in the library trying to learn English, while others banded together for safety in groups, which could cause tension. There were many good stories too, though, of migrant children making friends despite difficulties."
Grace found that the urban school, which had far greater ethnic diversity (students come from 45 different ethnic backgrounds), had learned coping strategies such as encouraging sport, music and other activities that cross diverse groups.
Grace says: "The focus on sport helped to bond people across groups. This is important, particularly where language barriers are a problem."
She concluded that Government-supported English language tuition, along with migrant-specific support and initiatives such as good sports provision, could help to combat prejudice and encourage better inclusion of migrant children in UK schools.
Notes for editors
The University of Sussex winter graduation ceremonies begin at 10am and 3.15pm at The Dome, Brighton.
For photographs and interviews, please contact the University of Sussex press officers, Jacqui Bealing and Maggie Clune, tel: 01273 678888, email: press@sussex.ac.uk
Useful links