LGBTQ students go back to school to promote equality
Sussex students are helping their former schools and colleges become more gay-friendly in a new project, launched on campus this month.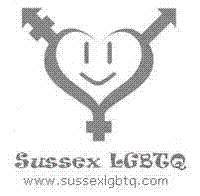 The Lesbian, Gay, Bisexual, Transgender and Queer (LGBTQ) society is encouraging its members to write letters to their old schools as part of its 'Schools Out' project.
Based on an idea suggested by Jess Bayliss, LGBTQ Students' Representative Officer, the initiative aims to provide schools with practical steps to improve how they cater for LGBTQ pupils.
Launching it at an event in the Fulton building, guest speaker Alan Bailey, from the National Union of Students (NUS), said: "It is of vital importance to make sure that educational environments are diverse and safe for all students."
Organisers of the campaign say that many LGBTQ people found secondary school a "difficult" experience for a number of reasons, such as Section 28 (which outlawed the promotion of homosexuality in schools until it was repealed in England in 2003), homophobic bullying and the lack of sexual education.
Ben Ali Coupland is one of the organisers of the Sussex project. He explains: "School is one of the most important and influential institutions that all LGBTQ youth come into contact with.
"This project could aid LGBTQ people who suffered or felt alienated during their time at school, because of their sexuality or gender, and improve LGBTQ provision at schools."