Summer School: Music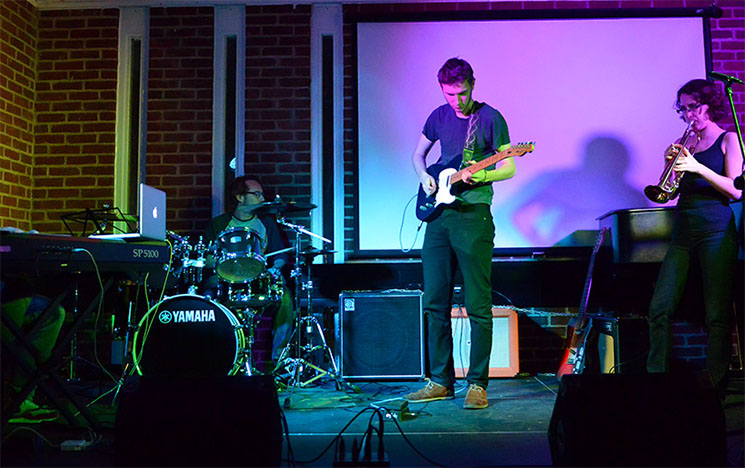 Browse our modules
You can see our music modules below.
Session One
28 June - 16 July 2021
History of Popular Music Culture (Online)

Module code: IS427

This module provides a historical survey of popular music; designed to give you an overview of the main developments in pop, rock, and soul music. It will explore the emergence of these key genres, the main musicians associated with them, their historical context and, crucially, some of the scholarly discourses surrounding them. As well as developing your understanding of popular music in the 20th and 21st centuries, this module encourages you to develop skills in writing, critical thinking, research, the production of content and group work.

You will also have the opportunity to gain practical experience, working in groups to communicate your findings through the medium of podcasts, in the new music studio. The podcast will be in the style of a radio feature, and will ask students to analyse popular music, develop critical thinking and arguments about popular music informed by scholarly discourse.

This is an introduction for students designed to give an overview of the key developments in pop, rock and soul music. It is open to all, students just need to have an open mind and an interest in popular music!

The School of Media, Film and Music has established a Centre for Research and Performing Arts, working to foster interdisciplinary collaboration and to connect current work and thinking in the creative and performing arts. The Centre is aligned with Attenborough Centre for the Creative Arts, an open space on campus for collaboration across the arts.

Learning outcomes:

Analyse the discourse of popular music from a range of historical and scholarly texts
Describe and differentiate the main genres and styles in popular music of the 20th and 21st centuries
Develop arguments about popular music informed by scholarship
Communicate findings in the form of podcasts and essays.

Teaching method: Lectures and workshops
Assessment: 50% essay, 40% project, 10% report
Contact hours: 40 hours
Credits: 15 Sussex Credits
Not sure how to choose?
Follow our top tips for choosing your modules. You can also find out about our teaching structure, assessment process and how your credits transfer back to your home institution.

Find out more.
The University of Sussex reserves the right to cancel modules due to staff availability, student demand, minimum enrolment, or updates to our curriculum. We'll make sure to let our applicants know of such changes to modules at the earliest opportunity.
Buildskills in areas including communication, teamwork and theory

Expertand teaching from award-winning academics, influencing industry policy

Studyspaces and facilities including practice rooms and studios


1stcity in England for student happiness*
Which school will I study in?
You'll study in the Department of Music, which is part of the School of Media, Arts and Humanities.

You'll be inpsired by composers, performers and musicologists, celebrated for their work on contemporary music, film scores, popular music, opera and the live stage, and sound installations.

Our students are also producing high-quality productions.

Find out more.
Contact us
If you are studying at Sussex for a summer and have questions, email summer@sussex.ac.uk.
**(Our campus is nine minutes by train from Brighton & Hove) survey by accommodation providers Student Living by Sodexo. Rankings based on full undergraduate degree at Sussex.
---
You might also be interested in: