Sussex Future Leaders Scholarship in English (2019)
The University of Sussex is delighted to offer a £10,000 scholarship to an outstanding student applying to study a Masters degree in the School of English commencing in 2019. The scholarship will be awarded on the basis of academic achievement and leadership experience related to chosen field of study.
Type of award
Tuition Fee Reduction
Amount
£10,000 tuition fee reduction.
Eligibility
To be eligible for this scholarship, you must have accepted a full-time place on one of the following Masters degrees in the School of English commencing in September 2019:
You are not eligible for this scholarship if you already have another Sussex scholarship (i.e Chancellors Masters Scholarship or Sussex Graduate Scholarship)
Number of scholarships available
One
Deadline
1 May 2019 23:59 (GMT)
How to apply
The chosen candidate will be expected to provide an excellent account of their intellectual interests and have excellent grades to date. Also, they should be able to demonstrate substantial experience of leadership and compelling future plans related to their chosen field of study.
Leadership might include, among other things, community work, activism, advocacy, and involvement with cultural and/or academic activities. In the area of cultural and/or academic activities, some examples of leadership would be: participating in or leading a study group; publishing your writing in a university or community publication, online, or at a live reading; organising, participating in, or curating a cultural event, publication, or online space; undertaking self-directed research on a topic you see as important alongside of or as part of your studies.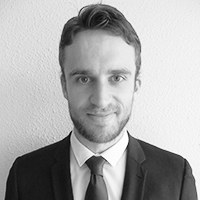 "What stands out about my MA is the multicultural learning environment in which different languages and experiences are brought into the discussion."
Daniel Manning


Applied Linguistics MA
Contact us
You might also be interested in
Availability
At level(s):
PG (taught)
Application deadline:
1 May 2019 23:59 (GMT)
the deadline has now expired
Countries
The award is available to people from these specific countries: