Sussex GREAT Scholarship Thailand (2023)
The GREAT Britain Campaign is the UK government's initiative to promote the UK internationally as a GREAT place to visit, study and do business. The British Council is a partner in the campaign to raise awareness and promote the UK's strengths in education, English language and the arts. The GREAT Scholarships scheme is jointly funded by the UK government's GREAT Britain Campaign, the British Council and the University of Sussex.
What you get
£10,000
Type of award
Fee waiver
Funding type
Partnership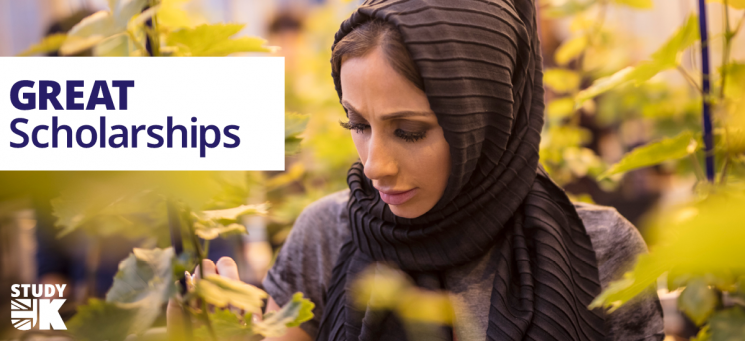 Eligibility
To be eligible for this scholarship, you must:
be a citizen of Thailand

have received and accepted an offer on an eligible Masters, priority will be given to those who have accepted an offer to study in the School of Law, Politics and Sociology.

have excellent grades

have clear and specific goals with defined links to your course

be prepared to attend networking events as part of the GREAT scholarships programme, sharing your experiences, ambitions on how you and your home country can benefit from your UK study.
You are not eligible for this scholarship if you are going to study the following courses:
Postgraduate diplomas (including CPE Common Professional Examination)
Corruption, Law and Governance LLM (delivered in Qatar)
Development Studies MA
Early Years Education (with Early Years Teacher Status) MA
Globalisation, Business and Development MA
Governance, Development and Public Policy MA
Power, Participation and Social Change MA
Poverty and Development MA
Masters degrees in Social Work (if receiving a NHS bursary)
PGCE courses
Schools direct teaching courses
any Masters funded by the research councils (e.g. those receiving ESRC 1+3 funding are not eligible)
any Masters at Brighton and Sussex Medical School.
As this scholarship is partly funded by the University of Sussex, it is not possible to combine this with other Sussex scholarships (e.g. Chancellor's International Scholarship).
Number of scholarships available
1
Deadline
15 May 2023 23:59
How to apply
To be considered for the Sussex – GREAT Scholarship (Thailand), you need to have received and accepted an offer of a place on an eligible Masters at Sussex. To apply for the scholarship, you will be required to provide a statement of academic interests. You should include information about:
your drive and ambition

your potential for positive impact when you return to your home country

any relevant work experience , skills or extra-curricular activty that relate to your ambitions and/or chosen course
To be considered, you will need to demonstrate excellent grades in your most recent qualification. You do not need to have completed your qualification, however, as we can make conditional scholarship offers.
Funding partners
The British Council
Contact us
You might also be interested in
Timetable
Applications that meet the required criteria will be referred to the scholarship panel for a decision, after the deadline. The Scholarships Office will contact all applicants when a final decision has been made. All applicants should receive a final decision by 1 July.
The scholarship is awarded as a fee reduction when you register in September. The scholarship information will also be add to your CAS (confirmation of acceptance for studies) for your visa application. Applicants must be able to fund the remainder of their tuition fee and cover their living expenses for the duration of the course.
Availability
At level(s):
PG (taught)
Application deadline:
15 May 2023 23:59 (GMT)
Countries
The award is available to people from the following country: