Sussex Alumni Award (2022)
Sussex offers a £2,000 fee waiver for previous Sussex students, choosing to return to study a full time Masters degree. There are unlimited awards available and any Sussex graduate is eligible, however long ago you first studied at Sussex.
What you get
£2,000
Type of award
Tuition fee reduction
Funding type
Sussex funded
Eligibility
To be eligible for this scholarship, you must:
Have graduated from Sussex with a bachelors, masters or PhD degree
Have accepted an offer of a place on an eligible full time Masters
You are not eligible for this scholarship if you:
Are applying for a Masters at a university that is not at the University of Sussex
Studied on validated provision at one of our Partner Institutions (i.e. BIMM)
Studied at the Institute of Development Studies(IDS)
Are progressing into the final year of an integrated Masters at Sussex
Hold a University of Sussex scholarship (for example, a Sussex Graduate Scholarship)
You are not eligible for this scholarship if you are going to study any of the following:
Diplomas and Certificates (including PGCE)
Courses at Brighton and Sussex Medical School(BSMS)
Development Studies MA
Early Years Education (with Early Years Teacher status)
Globalisation, Business and Development MA
Governance, Development and Public Policy MA
Power, Participation and Social Change MA
Poverty and Development MA
Masters degrees in Social work (if receiving an NHS bursary)
Schools direct teaching courses
Masters funded by the research councils (e.g. ESRC 1+3 funding)
Number of scholarships available
Unlimited
Deadline
30 September 2022 23:59
How to apply
There is no application form, instead you need to register your interest via PG Apply after you receive an offer of a place on a Masters. If you have received an offer of a place on an eligible Masters, you will be asked to agree to the terms of the award when you accept your offer of a place at Sussex.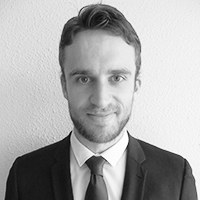 "What stands out about my MA is the multicultural learning environment in which different languages and experiences are brought into the discussion."
Daniel Manning


Applied Linguistics MA
Contact us
You might also be interested in
Timetable
The award is paid as a tuition fee discount when you register on your Masters in September 2022. The award is not automatic, you will need to register online in order to receive it.
Terms and conditions
As this is funded by the University of Sussex, it is not possible to combine this with other Sussex scholarships (for example, the Chancellors Masters Scholarships or the Sussex India Scholarship etc.). Applicants can apply for multiple scholarships but it is only possible to receive one, normally the highest value award
Availability
At level(s):
PG (taught)
Application deadline:
30 September 2022 23:59 (GMT)
Countries
The award is available to people from these specific countries: