About the Student Life Centre
The Student Life Centre offers information, advice and guidance to all Sussex students.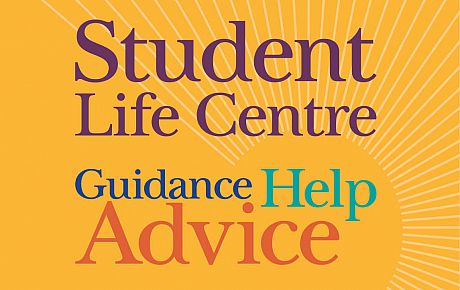 We are here to ensure Sussex is a supportive environment for you, providing help, information and resources to enhance your transition to and through University. Although we do not have a role in influencing University policy and decision making, we can help you understand how the University works and overcome challenges and manage difficulties.
As a proactive service we may contact you directly to offer you particular support, for example, in response to concern from your School about your attendance, participation or engagement.
Find Us
Find us at the heart of the campus: on the ground floor of Bramber House (north end opposite Kent House).
Access Our Service
We open from 9am–5pm every weekday, and you can:
Drop in to see us
Phone 01273 876767
Email studentlifecentre@sussex.ac.uk, or
Book an appointment – go to your Sussex Direct site, click on your 'Study' tab,

click on 'Student Life'

and then 'Student Life Centre' - select the advisor you wish to see at a time that suits you

Aims of the Student Life Centre
We aim to provide all Sussex Students with:
An accessible and responsive guidance, information and advice service
A professional, holistic, helpful service
Information and support to help students pre-empt and manage difficulties
Appropriate signposting and referral to support across the university
Aims of the Student Funding Team
The aims of the Student Funding Team within the Student Life Centre are to provide:
Efficient administration for student funding awards
Delivery of appropriate hardship and emergency funding information and resources for students in need
What we did in 2016/17
Please click here for a report of our work, and student feedback, in the academic year 2016/17.