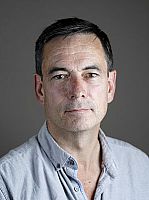 Mr
Ian Hadden
Biography
I'm currently researching how carefully-targeted low-cost interventions can reduce the barriers to learning of some groups of school students and help prepare them for a happy and productive life.
This follows my MSc in Behavioural Science at the LSE, where my disseration was based on a randomised controlled trial in a school to test whether a self-affirmation intervention reduced stereotype threat. The results were very encouraging.
Previously I specialised in helping large organisations define and deliver complex change programmes.
I've supported the Department for Education in delivering a number of policies across England, including a £217m initiative aimed at improving the well-being and attainment of disadvantaged pupils.
I've also supported a range of FTSE-100 organisations in large-scale change programmes such as post-acquisition integration and new product rollout.
More details at http://linkedin.com/in/ianhadden
Role
PhD candidate, Reducing group-based school attainment gaps
Qualifications
2016: MSc in Behavioural Science, LSE.
1994: MBA, Cranfield School of Management.
1982: BSc, Computer Science with Mathematics, University of Bristol.