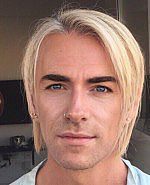 Mr
Peter Harte
Biography
Specialised in Documentary Filmmaking, Video Arts/Animation/Digital Media and Installation/Exhibition. The foundation to Peter's body of work, lies in participation through which the active involvement of those contributing, to a film or arts project, become the steering mechanism in terms of the projects content and its production. Peter has spent many years aiming at empowering others through varying mediated practices/platforms. His research speciality lies within the field of Participatory Media: Empowerment & Impact, which explores how everyday media devices can be utilised by any individual or group, either as a means of problem solving, conflict resolution or simply as a form of aesthetic expression. This research explores the therapeutic nature for participants involved in mediated projects with a strong emphasis on eithical aspects of 'After Care'.
Peter has been teaching at the University of Sussex since 2012.
Peter continues to work on independent projects as well as consult on corporate and commercial venutres.
September 2019 - present - Limbo II - a collection of films/research following on from the previous series in 2012 where those that were involved in the intial project (as well as new contributors) reflect on what impact, if any, the filmmaking process has had on their lives.
September 2018 – Filmmaker for BBC Curated Histories & University of Sussex
January 2015-May 2017 - Editor for Prof Melanie Friend's 'Standing By' Photography project.
August 2015 – Project Manager – overseeing production of 4 research-specific promotional films.
June 2015 – Teaching Resource Creator for Teaching Conference at University of Sussex
March 2014 – June 2015 – Media & Technical Consultant/ Curator for Genome Centre Conference to celebrate the Centenary of the Medical Research Council.
July 2011 – May 2013 – Researcher/Film Editor for Sisterhood and After. An oral history of the Women's Liberation Movement. A collaborative project with Sussex University and the British Library funded by the Leverhulme Trust. The role involves sourcing photo/film archive, interviewees. Working to budget. Editing film clips and producing 10 short films that will appear on British Library website as a research and educational tool for students.
May - September 2013 - Propaganda, Power & Persuasion - Exhibition for The British Library. Contributing 3 short films for exhibit.
October 2013 - Stand Up! - Working as Creative Consultant for The Mission Control and their viral advertising campaign to stamp out homophobic bullying - later expnded upon to include online/cyber bullying.
October 2012 – The Long March To Equality – Exhibition for The Women's Library at London Metropolitan University. Contributing 3 short films for exhibit.
July 2012 – Mnemosyne – Multimedia interactive installation that gave the visitor a glimpse of what it might be like to suffer from Alzheimer's/Dementia. The installation was a two-room interactive piece that takes visitors on a trip inside a brain as it begins to degenerate during the physical stages of dementia, while in another room resembling a residential home, visitors were placed in the position of a newly diagnosed dementia sufferer. The whole exhibit, using digital and audio-visual material, aimed to highlight the physical and psychological impact of this devastating and increasingly common disease.
February 2012 – TWELVE-12-12. One of twelve artists/musicians/poets collaborating in a multimedia and performance concert that took place at The Forge Camden in London on 12/12/12. Producing the visual elements for the show that include; film, animation and photography.
January 2012 – Shoot It For Yourself. Working alongside filmmaker Fiona Adams, Shoot It For Yourself ensures continued reflective practice and embedded learning outcomes within the project for young people. Its aims include: provide an accessible and fun pathway for young people to explore and engage with a wide range of subjects, introduce young people to fundamental filmmaking techniques, fuel imagination and expand perspectives for future engagement, provide schools with future opportunities to develop young people's learning skills through exercises with filmmaking techniques. Completed works are eventually shown at School of Doc which is run within See Festival in Brighton.
April 2012 - Self Dialysis - working with nurses on the Dialysis Unit at the Royal Sussex County Hospital on the creation of translating and 16 page self-dialysis booklet into a series of web-based video tutorials as a way of making the complex manula more accessible to patients who intend to carry out self-dialysis in the own home.
June 2012 - ProTools Tutorials - Initial research and work with the Physiotherapy Depatment at the Royal Sussex County Hospital in creating exercise videos for patients to access remotely.
I Am Sussex (2012) - (Director) Short film to celebrate the University of Sussex 50th anniversary.
Limbo (2012) – (Director) Series of short films exploring varying mental health issues faced by LGBTQ community. Each film piece, made by the individual under Peter's direction, views the illness through the eyes of the sufferer. An experimental project investigating whether film can be utilised as a therapeutic tool.
Running on Empty (2012) – (Director/Producer/Camera/Sound/Editor) Documentary telling the story of a Nurse (and ex-Military Nurse who fought in Iraq) who spends her life saving and fighting for others, all the while struggling with her own personal battle; living with an eating disorder.
Undercurrents & Enclaves: An Untold Story of Brighton Beach (2011) – (Director/Editor) a contemporary history documentary exploring a notorious 'gay men only' beach that existed from 1945-1978. The film explores how LGBTQ people colonise spaces and geographical locations.
March 2011 – Technical Advisor for Picture This: Postcards & Letters Beyond Text exhibition at The Creativity Zone, University of Sussex.
November 2010 – The Wish Tree, 2 minute stop-frame animation for Count Me In Too website.
October 2010 - Curator/Multimedia Artist – Furniture of the Mind, a multimedia exhibition of Denis Healey's photographic works at Attenborough Centre For Creative Arts (InQbate).
September 2010 – Filming/Editing Online podcast production for Brighton & Sussex Sexualities Network 'Transforming Lives' conference.
September 2010 – Surrealist Picnic II – 3 minute short film. Collaboration with filmmaker Lizzie Thynne and composer Ed Hughes and The New Music Players for live film & music performance at Kings Place Theatre, London.
Subtitles Editor for 'Child of Mine' documentary, screening at Paris International Lesbian & Feminist Film Festival.
2008–2011 – Online PR/Technical Advisor for CreateSpark. Working with the well-established PR company in exploring new ways of utilising content creation promoting bands and artists. Filming/editing recording artists for online podcasts/promos; Mirrors, Micah P. Hinson, Olafur Arnalds, Slow Club, The Hidden Cameras, Of Montreal.
The Rapture & The Residue (2009) – (Director/Producer/Editor) Documentary that exposes the issue of Spiritual Abuse and the aftermath of harm brought upon a family leaving a religious cult. Screened nationally.
Walls & Laws (2008) – (Director) Documentary short exploring conflicts within Brighton's graffiti culture following the closure of Tarner Park where up and coming artists were able to hone their skills.
40 Years at Rounder Records (2007) – (Director/Producer/Editor) Radio documentary exploring Brighton's famous independent record shop and how it had managed to survive despite the digital age.
Blowing The Whistle (2006) – (Director) Documentary short exploring the UK's first Anti-Victimisation Unit, based in Brighton, as way for local police authority to deal directly with homophobic Hate Crime. This film was selcted for screening nationally as well being broadcast as part of Channel 4's 4Docs category.
Role
School Tutor Media, Film & Music/Journalism