News
Get involved in the Sussex Centre for Research on Kindness
By: Jo Nicklin
Last updated: Thursday, 2 February 2023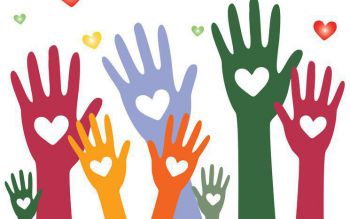 About the ROK
The ROK was founded by Prof Robin Banerjee in the School of Psychology, who realised that the well-being of kids in school was connected to the culture of the school, and that kids thrived in schools that had a culture of kindness. Once he started thinking about kindness, he realised that there were colleagues across the university whose research was related to kindness.
Join the community
Everyone is welcome to join the ROK community, whether your work relates to kindness, prosociality, empathy, compassion, workplace civility, or something else; in and towards humans, non-humans or the environment; in education, in healthcare, in business or in politics.
We also fully acknowledge that there can be negative consequences of kindness, and if you explore unkindness or the dark sides of kindness you are also welcome, and we want to hear your voice.
What's in it for you?
We know you're busy, so here's a few reasons to get involved:
Connect with new collaborators, who are interested in similar topics
Discover new perspectives, from talking with colleagues in different disciplines
Build new connections with community organizations, to help you achieve impact with your work
Join a welcoming community focused on a positive topic
And all of these have the potential to lead to stronger grant applications, and to allow you to do work that is meaningful to you.
Come along to our events on campus
We have a few exciting events coming up:
Fri 17 Feb: Internal launch event. Research speed-dating event. (12-1:30pm in the Meeting House)
Thurs 23 Mar: External launch event. A panel discussion of Sussex academics in the ROK community. Hosted by Claudia Hammond, who will also talk about her new book; The Keys to Kindness, and do a book signing (6-8:30pm in Fulton A building) Register via Eventbrite.
Fri 28 Apr: Free data event. Find out about two sources of data that you can use in your research right now (data from The Kindness Test and the Mass Observation Archive) (12-1pm in Fulton 203)
Fri 19 May: Research roundtable event. Different tables will discuss different kindness-related topics (e.g., kindness and the environment). You choose which table to join. (12-1pm in Fulton 203)
To keep up to date with these events and other ROK Centre news, you can request to join our mailing list by clicking on the subscribe button on our homepage.
We look forward to seeing you soon!
Gillian Sandstrom, Senior Lecturer in the Psychology of Kindness