News
Full Stack Feminism Project – call for artists
Posted on behalf of: School of Media, Arts and Humanities
Last updated: Wednesday, 26 October 2022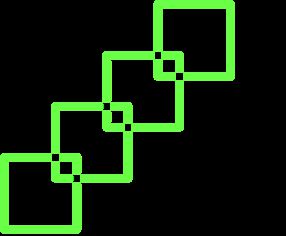 Full Stack Feminism Project – call for artists
Deadline: 12 noon, Monday 5 December
Full Stack Feminism in Digital Humanities is a collaborative UK-Ireland project.
We are looking to select two artists one based in Ireland and one in the UK who will engage with the project over 8 months (mid-January – mid-September '23).
The two artists will be offered the opportunity to engage with various aspects of the project because the partners recognise that they will bring a different perspective to the questions and issues raised, but they will primarily be focused on making work for an exhibition to be held in September 2023.
This is a paid opportunity; the artist spec and full application details are below.
About The Full Stack Feminism in Digital Humanities project (NB: some terms used in this call are defined at the end of the document)
The project is a collaboration between the University of Sussex, Technological University Dublin, and Maynooth University. Partners include Cambridge Digital Humanities, the Digital Repository of Ireland, and the Irish Museum of Modern Art. The project aims to embed intersectional feminist thinking and practices within and across the broad discipline of digital humanities
Our cross-disciplinary team recognises that biases and stereotypes can manifest at any stage of a Digital Humanities project. These biases and stereotypes are historically informed and driven, resulting in the exclusion and marginalisation of certain voices and experiences. Through our collaborations with community partners, software developers, archivists, and the artist researchers, we aim to develop research outputs and frameworks which engage, and encourage, (digital humanities) scholars, practitioners, artists, coders, programmers and so on to embed intersectional feminist thinking and practice in their work.
Full Stack Feminism in Digital Humanities (2021-2023) is funded by the UKRI-AHRC and the Irish Research Council under the 'UK-Ireland Collaboration in the Digital Humanities Research Grants Call'.
Project research questions
Q1: How has (and how can) intersectional feminist methods, practice, and theories shaped digital arts and humanities?

Q2: What are challenges and opportunities of de-centering traditional voices and histories in digital arts and humanities development?
Q3: How can we ethically support the needs of public digital humanities groups and organisations?
Q4: What tools and methods do we need to create more inclusive and socially aware technological infrastructures, systems, and code?
Artist spec
We welcome applications from artists at any stage of their career with a track record in engaging with projects over a period of time. The selection panel will be looking for artists meeting the following essential criteria
Ireland or UK based
We will be selecting one artist based in Ireland and one based in the UK (some travel to Brighton, Maynooth, Dublin may be required)
Interest in engaging with research
Engagement with and contributions to the ongoing research of the project are a key aspect of this opportunity
Intersectional feminism
Your work should demonstrate an understanding of or interest in exploring intersectional feminism
Collaborative
The project may require collaboration with the other artist selected, the project partners, programmer, curator, and archivists. You should have a track record of working in collaboration and we would welcome applications from artists engaged in work with communities
Digital
The digital must be key to your practice, in that you use digital tools and/or that your work engages concerns raised by the use of digital technology
Opportunities to engage and contribute
In addition to regular meetings with relevant team members, there will be a number of opportunities for the selected artists to engage and contribute to the project, which will include
Final exhibition
You will be asked to contribute a work to the group exhibition of digital art which will take place at the end of the project in September 2023. This might be a new artwork or a development of an existing work, the contribution will be decided with the project curators, depending on your practice
Exhibition catalogue
There will be a catalogue of the final exhibition produced and you may be asked to contribute to the catalogue after discussion with the project curators
Project archive
The project will be archived at the Digital Repository of Ireland (DRI), your work will form part of that archive in a form to be discussed with the project partners. You will retain the rights to your work
Other opportunities may arise during the project
Access
If you have any access requirements to submit your proposal, please let us know and we will aim to address those. Please also include any access requirements for engagement with the project in your proposal (we recognise that this might take you over requested word counts)
Fee
£8000/9100€ (representing approximately five days per month on the project and to be divided as necessary and as agreed with the project's curators)
How to apply
In addition to your contact details, your expression of interest should include a short statement which:
introduces yourself and your artistic practice
outlines your interest in engaging with the Full Stack Feminism project and the value of that engagement to your practice
An initial response to any of the research questions detailed above and how they might intersect with your practice
any experience of engaging with research
your track record in collaborative work and/or working with communities
Your submission should be no longer than 1200 words in total.
You should also include links to your website and highlight any past works or engagements that you'd like us to consider.
Please direct any questions about access, the application process or the residency to the project curators Laurence Hill at L.C.Hill@sussex.ac.uk (UK) and katherine.nolan@tudublin.ie (IRL)
Completed applications should be sent to project co-ordinator Denice Penrose at d.penrose@sussex.ac.uk
Decision process
Shortlisting, interviews, and final selection will be carried out by:
Irene Fubara-Manuel: Lecturer in Digital Media Practice at the University of Sussex. They research the colonial technoculture of border policing through digital imaging practices that mobilise black, queer, and African technological imaginaries.
Laurence Hill: a freelance curator, and a doctoral researcher at the University of Sussex looking at ethical curatorial activism. He will be co-curating the final exhibitions as well as working with the selected artists through the period of their engagement with the project
Katherine Nolan: an artist/curator and lecturer at TU Dublin. She will be co-curating the final exhibitions as well as working with the selected artists through the period of their engagement with the project.
Timeline
Call launched 21 October
Application deadline: 12pm, 5 December
Shortlisting & interview questions shared: 6/7 December
Interviews: 14/15 December
Artists selected: 16 December
Residency begins: 16 January 2023
Exhibition: September 2023 (exact dates tbc)
-----------------------------------------------
Definitions
Full Stack
Full stack is a term borrowed from web development and refers to someone who can work to build both the front and back ends of a website in other words both the part that is visible to the public and the behind-the-scenes coding. This means that the planning and design thinking is coherent and equally deployed across the whole development
Full Stack Feminism
We use 'Full Stack' as a metaphor to account for the comprehensive nature of the project as it challenges and offers solutions to the ways in which inequalities and hierarchies become embedded, often unconsciously, in Digital Humanities projects.
Digital Humanities
Digital Humanities is an area of study that is concerned with the intersection of technology and the humanities. It is practice based as well as theoretically informed, and covers a broad spectrum of research, such as the ways in which technology impacts society and culture and how we can apply computational tools and methods, such as text analysis, to better understand a piece of literature or a large data set. Our definition of digital humanities is inclusive of voices and practices largely unheard and unseen in the field and is informed by creative art practice, creative coding, and participatory research methodologies.
It is concerned with the application of digital and computational technologies to arts and humanities-based questions, and critiques.
Intersectionality
The theory of intersectionality recognises the complex and cumulative ways in which systems of discrimination such as racism and transphobia combine or overlap particularly in the lived experience of marginalised groups and individuals
Intersectional Feminism
Intersectional feminism acknowledges and responds to the ways in which gender, race, ability, sexuality, class, citizenship status and more overlap, resulting in privileges for some groups and marginalisation and oppression for others. Intersectional feminism in Digital Humanities strives for a more equal society through the process of thinking, making, coding, and creating.