News
Do you care about wildlife? Take part in this year's City Nature Challenge!
Posted on behalf of: Sustainability Team
Last updated: Tuesday, 4 May 2021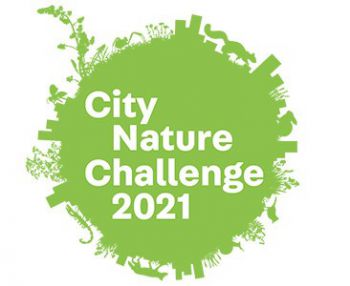 The University of Sussex is taking part in the Brighton and Eastern Downs City Nature Challenge, hoping to encourage everyone, from beginners to experienced naturalists, to get outside and look for wildlife this spring.
The Brighton and Eastern Downs City Nature Challenge is part of a global 'bioblitz competition' involving wildlife recording in over 400 cities across the world. The challenge hopes to discover, record and showcase the wildlife of Brighton and the wider area, as well as engaging people with the wildlife around them.
Last year participants in Sussex 'Living Coast' search area recorded 1880 observations of flora and fauna from nearly 600 species. With the search area expanding for this year's event, it is hoped that even more observations and species will be recorded.
You can get involved in many ways, from keeping an eye out for wildlife on your day-to day-activities, going further afield to explore parks and beaches, to even trying your hand at different survey techniques, such as bird spotting, pond dipping and rock pooling.
The University, which is taking part in the competition for the second time, is also hoping to highlight the wildlife on our campus, and is running a friendly sub-competition against the University of Brighton to see which university can record more wildlife on their campuses. You can sign up here to take part in Sussex University's challenge.
Dr Christopher Sandom, Senior Lecturer in Biology in the School of Life Sciences, said: "The City Nature Challenge is a fantastic opportunity to get outside into nature and take the time to notice the plants, animals, and other species around you. It's about stopping to have a poke around in a garden, park, wild patch, hedgerow, nature reserve or anywhere really to see and record what you find living there!"
"I'm really looking forward to the Sussex v Brighton University campus bioblitz sub-competition during the City Nature Challenge this year. Who can find the most species? Who will get the most people out looking? What will be the most exciting discovery? It's going to be great!"
The challenge will run across two weeks. The first week, 30 April to 3 May, will focus on getting out and about to find and record as many species in the 800km2 search area as you can. The second week will be used to identify the species that have been recorded and upload them to the iNaturalist app.
Anyone can take part in the challenge, so don't worry if you haven't done species surveys or identification before. Just take a photo of anything you see and the iNaturalist app will help you to identify the species when you upload the record. The large iNaturalist online community will then either verify your record or suggest alternatives, helping you to learn about the wildlife you've seen.
As well as discovering nature and exploring your local area, taking part in the challenge can contribute to local policy on wildlife protection and land use. The data collected will help to build a better picture of the wildlife in our area, which is vital for understanding how to protect it.
Records must be uploaded to iNaturalist by Sunday 9 May and should ideally include evidence, such as a photograph or an audio recording. You can view full details of the challenge and how to take part here.
Further information: https://sway.office.com/HidCPpZwqG0EWnF6?ref=Link