News
Back with a Bang: University of Sussex partners Brighton Festival to welcome safe return of city's arts scene
By: Alice Ingall
Last updated: Tuesday, 30 March 2021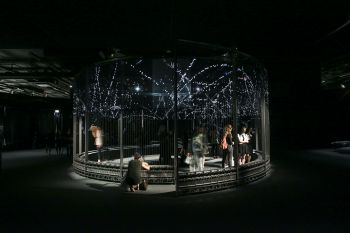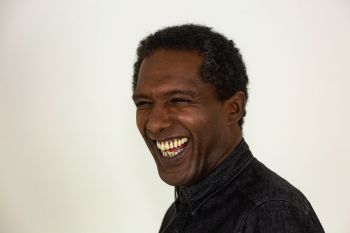 Brighton's art scene is set to reawaken in May with the return of the Brighton Festival after a year of lockdowns. The University of Sussex is a partner in the festival, and is playing host to two events, including the UK premiere of art installation HALO, which illuminates science from the Big Bang - the installation was created by artists Semiconductor, in dialogue with experimental particle physicists at University of Sussex and CERN. Journalist and author Angela Saini will also lead a panel event hosted by the University.

Poet, author and broadcaster Lemn Sissay MBE is returning as guest director of the Festival, with events running from 1 May to 31 May, both as specially commissioned online projects, as livestreams and across multiple outdoor and indoor locations extending from Brighton to Worthing. From 17 May, provided government guidelines allow, live indoor and outdoor performances will open, equipped for social distancing, including reduced capacity seating, bookings in household bubbles and full safety measures implemented across all sites.

Attenborough Centre for the Creative Arts, based at the University of Sussex, will host HALO, an art installation inspired by the Large Hadron Collider at CERN in Geneva. HALO is a multisensory experience of matter formation in the early universe generated through projections and sound played out upon hundreds of vertical piano strings.

It is created by Brighton-based artist duo Semiconductor, Ruth Jarman and Joe Gerhardt, and uses data collected at CERN by University of Sussex scientists including Professor Antonella De Santo and Dr Mark Sutton.

Adam Tickell, Vice Chancellor of the University of Sussex, said: "I'm really pleased that the University is once again a partner to the Brighton Festival, which is a beacon of light and hope in the city's calendar year. After a year of distance and loss, it is vitally important that we will be able to come together safely to celebrate Brighton and Hove's vibrant scene of arts and culture. There's no city like ours, and there's no festival like Brighton's. I'm delighted that the University can play its part in supporting that."

Andrew Comben, Chief Executive of Brighton Festival, said: "We are enormously grateful to the University of Sussex for being a partner of Brighton Festival 2021 and in particular their continued support for Our Place, which returns for the fifth year to bring the festival out to Brighton's communities in Hangleton, East Brighton and at a new location in Moulescoomb and Bevendean. After such a challenging year of isolation, we hope local residents will look forward to a free programme of activities which will be managed safely by the community groups and festival team."
Antonella De Santo, professor of physics who works between CERN and the School of Mathematical and Physical Sciences at the University of Sussex, said: "Many of us have missed the arts hugely over the past year. But the show must go on – and now it can! HALO is a fantastic piece of art which uses the real data we collected from the Large Hadron Collider's ATLAS experiment. HALO lets people 'see' particle collisions at the Large Hadron Collider. It is a unique work of beauty. It also, helpfully, lends itself to social distancing as the installation is naturally spacious."

The University is also hosting the Our Place panel discussion event on 6 May with science journalist Angela Saini who was named as one of the world's top 50 thinkers by Prospect Magazine in 2020. Her books Superior and Inferior explore the roles of race and gender in science, respectively. Dr Kate Shaw, a physicist working between CERN at the University of Sussex, who was part of the team to discover the Higgs Boson in 2012, will also join the panel.


HALO opens for in-person audiences on Wednesdays – Sundays from 19 May to 4 June between 12 and 8pm at Attenborough Centre for the Creative Arts
HALO will be accompanied by a series of online talks and workshops.
The Our Place discussion event is on 6 May.
Tickets will be free but must be booked in advance at attenboroughcentre.com


Brighton Festival 2021 will launch on Tuesday 30 March 2021 at brightonfestival.org