Latest Coronavirus (Covid-19) news
See the latest Coronavirus (Covid-19) news.
Parallel supply chain model proposed to Select Committee included in Committee's recommendations
By: Charlotte Humma
Last updated: Thursday, 30 July 2020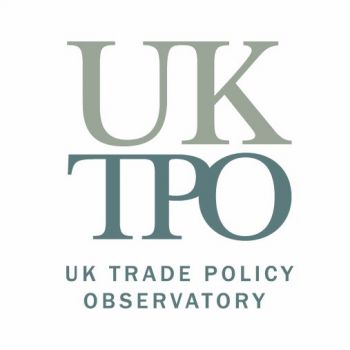 Dr Sam Roscoe, Senior Lecturer in Operations Management, Convenor of the University of Sussex Business School MBA programme and a Fellow of the UK Trade Policy Observatory (UKTPO), was invited to provide oral evidence to the House of Commons International Trade Committee inquiry on the COVID-19 pandemic and international trade in April, in one of the first virtual evidence sessions by a Committee.
Dr Roscoe discussed pharmaceutical supply chains in the context of the COVID-19 pandemic, which has affected the pharmaceutical sector on both the supply and demand sides. Drawing on his published academic work (see references), Dr Roscoe pointed out that, while buffer stock had thus far helped to maintain supplies during the pandemic, it would eventually run out, if this, or some other, crisis continued long enough.
Dr Roscoe told the Committee: "What the pandemic has made very clear is we have these hugely complex, globally dispersed supply chains that have a number of points of failure within. A supply chain is only as strong as its weakest link. When one area or one geographical location stops manufacturing, such as when China shut down its manufacturing, the rest of the global supply chain suffers." Companies had prioritised "cost and efficiency over flexibility and responsiveness".
He went on to explain that redressing that balance would tend to mean "localisation of supply chains, being closer to the market and being more responsive". A "fundamental shift" towards localisation of supply chains would now be seen across sectors. "The longer your supply chain is, the more irresponsive your supply chain will be."
In terms of a solution, he proposed ensuring the manufacturing capacity to make critical drugs in the UK (encompassing "APIs, excipients [substances used in medicines alongside APIs] and packaging") when necessary, by means of a "parallel supply chain".
He explained: "The parallel supply chain model calls on pharmaceutical firms to locate a portion of critical drug manufacturing in the UK (20-30%) while the remainder is located overseas (70-80%). The parallel supply chain model allows for UK production volumes to be ramped at short notice in the event of a pandemic or other major supply chain disruption. If it takes 2-3 months to ramp up production then the model suggests that 2-3 months of buffer stock of critical drugs is held in secure storage in the UK. The initiative would require government support to be successfully implemented due to the initial start-up costs."
In the First Report of Session 2019–21, the Committee has included Dr Roscoe's proposal in its recommendations to the Government: "We agree that the proposed creation of "parallel supply chains" for some medicines, which would involve building a degree of "surge capacity" into UK-based production, seems to have merit as a workable alternative to onshoring and we recommend that the Government conduct a rigorous evaluation of it as soon as possible. It should also, as a matter of urgency, look into the possibility of applying this approach across other essential-goods sectors."
In separate written and oral evidence, Professor Evenett, University of St. Gallen and L. Alan Winters, Professor of Economics and Director of the UKTPO, have also proposed a "trade bargain" on medical goods. Under this proposal, "in return for importing governments agreeing to keep their import restrictions at their current low levels, exporting governments agree to qualify the extent to which they can restrict shipments abroad."
They argue that this could be achieved through "a straightforward, WTO-consistent, time-limited commitment on policies towards the medical products with COVID-19 that countries can publicly adopt at any time". The proposal has been discussed by ambassadors at the WTO and was being considered by the UK Government.
Professor Winters said: "No country can efficiently produce every medical product that it requires. Thus, keeping trade flowing is essential to keeping costs down and boosting global supplies for as long as COVID is with us."
The Committee report concludes that the emergence of several proposals for initiatives to support trade in medical goods – including plurilateral and multilateral agreements – is an encouraging development and calls for the Government to assess these and use its influence to seek international support for such initiatives.