Blog
Read the latest blog entries from our experts in the field.
What's agriculture got to do with a 'green' Brexit?
By: Carlos Miret Fernandez
Last updated: Tuesday, 11 February 2020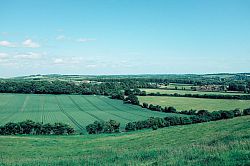 Whilst Brexit has created major societal upheaval, it has illuminated issues that were brewing far in advance of its arrival. This is especially true in the agriculture sector. Brexit was presented as an opportunity to revise certain agricultural policies that facilitate ecological breakdown, but it has also provoked a critical examination of neoconservative policies and their relationship with ecological discourses and practice. Seeming to recognise the ecological impacts of the EU Common Agriculture Policy (CAP), the UK government has shifted away from the subsidy scheme which rewarded farmers largely based on land size. The EU system has been critiqued for disadvantaging smaller-scale farmers, and for encouraging a harmful extractivist approach to EU food production which has degraded the rural landscapes the British countryside. I spent the last year researching the ways in which the nationalist populist campaign to leave the EU 'sold' Brexit to those concerned with the future of agriculture. My research brought to light many contradictions and rifts between the agenda to restore ecological systems and its effects on domestic food production.
The UK's new Agriculture Bill (AB) which replaces the EU CAP was agreed upon at the beginning of November 2020. Soon after, Boris Johnson announced a 10-point plan to combat climate change, reserving £40 million to be spent on 'green spaces', focusing largely on reviving the appalling state of the UK's national parks. More broadly though, industrial agriculture in the UK contributes to stark issues affecting the entire biotic strata: soil erosion, the decline and extinction of pollinator species, water pollution, amongst many others. The new legislative framework to replace the agricultural support schemes of the CAP has prescribed 'environmental land management contracts' between farmers and the state as a way to tackle these issues. These contracts reward landowners for, amongst other things, generating environmentally related public benefits such as establishing or enhancing woodland and focusing on habitat conservation.
However, whilst these payments might benefit those with tracts of land that can be restored to certain baselines, or to rewild it as some advocates have suggested, it is important to highlight how the new Agriculture Bill fails to fully harness and promote the potential of agroecology as a whole-farm approach that integrates nature into farming practices. Agroecology is an approach to food that is mindful of its ecological roots, value and role in society. Whilst it has been mentioned in the new Agriculture Bill, this has referred more to improved 'understanding of the environment', rather than supporting its practical implementation. The value and success of farms already operating via an agroecological approach are demonstrated by the likes of Land in Our Names and farms connected to the Land Workers Alliance, challenging the status-quo of farming to produce food solely as a commodity.
Additionally, I believe another caveat of the new Bill to be the issue of land tenure. An important aspect of farmers engagement with and practice of alternative methods on farms is to have stability in land tenure. Unfortunately, the Bill doesn't ensure the accessibility of the new environmental land management scheme to tenant farmers. These kinds of land workers could be excluded from participating in the new payment scheme, either due to the terms of their agreements, or lack of tenure security.
What has been given sufficient airtime in new agriculture agendas, then? Well, it seems that a particular type of 'sustainable' food production is being prioritised in government funding schemes, namely innovative forms of agri-technology. One of the key drivers of the future of food appears to be the UK government's Industrial Strategy, demarcated agri-technologies such as artificial intelligence, on-farm robots and alternative sources of protein. One particularly contentious 'sustainable' technological innovation is lab-grown food. When I watched a Channel 4 documentary made at the beginning of 2020 titled Apocalypse Cow, I noted how a farm-free vision of the future was presented as a way to to diminish food production's contribution to the ecocide of the British countryside, and to climate breakdown. Farm-free futures depend on the development of lab-grown food- where meat and cereals are made in laboratories- something already demarcated for government funding as part of plans for Britain to lead the 'fourth agricultural revolution'. This particular technological innovation, however, presents a rather paradoxical scenario whereby the 'recovery' of nature brings even more disconnection of food production from its soil-based roots.
This all brings me to ask questions such as: Will the technology-dependent model further concentrate food production to industrial zones of scale? And will this push food production more to the margins of society's consciousness?
The public goods approach may well help with a political re-evaluation of nature but, as COVID-19 highlighted only too well, there must be a complete rethink of how control and access to food is governed. The British establishment's tradition of depending on the Empire to provide is, today, shifted to a dependence on a corporate food system. Nowhere is this better demonstrated than with the role of the supermarket. During the Spring of COVID-19 in 2020, the Environment Secretary stated that the government had listened to the 'powerful arguments' of the biggest supermarkets and 'will do whatever it takes to help them feed the nation'. But whilst the government implored the public to 'Back British Farming' in their consumption choices in the supermarkets, the agri-giants of food systems (not just in the UK but across Europe) benefit the most from the consumption of this economic nationalism. This begs the question: where exactly was this level of support for individual farms and enterprises that were, and still are, most vulnerable during this perilous time?
Beyond the campaign to Buy British, the Landworkers Alliance and other civil society actors have been advocating for the UK to make real its capability to supply a lot more than it currently does of its demand for cereals, dairy, fruit, vegetables and meat. The new Bill does outline steps to address domestic food production, accompanied by a food security monitoring programme. However, these moves are seemingly undermined by neoliberal trade deals in negotiation at the moment with countries like the US and Australia. Whilst there is a desire by UKIP and the Conservative party to put Britain back on the world map of food trade, public resistance against the trade deal decries the possibility that it will undermine British farmers' ability to maintain ethical standards by making them compete with cheapened food imports. Despite Brexit being popularised as a liberation from the straight jacket of the EU, it appears the ruling elite are walking farmers into another applied by the likes of the US and the preferences of big agri-business.
Whilst the government have celebrated the possibilities of opening up food trade with the US, the preoccupation with globalised food circuits to feed the country furthers the vulnerability of the UK's food system. Not only this, but it hinders possibilities for meeting fair and just climate emission reduction targets, especially given that the embodied emissions of imported food are excluded from mainstreamed emission accounting mechanisms. So, whilst there has been praise (and quite rightly) for a new direction for agriculture and its role in nature, 'taking back control of British agriculture' is panning out in controversial ways. The UK should face accountability for the effects that its dominant agricultural practices have had in disturbing the biotic strata both domestically and globally. But the way that the government is approaching a 'green' Brexit, and addressing agriculture's role in ecological deterioration, must not lead to a neo-colonial model of outsourcing production to the periphery, a scenario that Professor Tim Lang has forewarned. A recent paper offers a framework for reading social justice in new UK food policy, which I believe is a rather neglected aspect of new environmentally oriented agriculture policy. This marks an urgent need for more careful and meaningful examination of evolving food and environmental policy, and of the embroiled social systemic injustices that are arising with its application and development.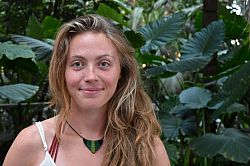 This guest blog was written by Anoushka Zoob Carter. She is currently working as a Research Assistant in SPRU (Science Policy Research Unit) at the University of Sussex Business School.
Her background is in critical food geographies and she is a recent Human Ecology MSc graduate from Lund University in Sweden where she did her thesis on the role of populist nationalism in shaping new agriculture policy in the context of Brexit.