Dr Ilse Pienaar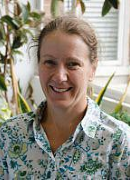 Lead compound optimisation for novel hydrogen sulphide-modifiers to assess therapeutic applications for treating Parkinson's disease
Parkinson's disease (PD) is the second most common neurodegenerative disorder and is characterized by the degeneration of dopaminergic (DA) neurons within the substantia nigra. Dopamine replacement drugs remain the most effective PD treatment but only provide temporary symptomatic relief. New therapies are urgently needed, but the search for a disease-modifying treatment and a definitive understanding of the underlying mechanisms of PD has been limited by the lack of physiologically relevant models that recapitulate the disease phenotype.
Recently, drugs capable of altering endogenous levels of hydrogen sulphide (H2S), an important gaseous signaling molecule, has been deemed potentially neuroprotective against PD-related cellular pathologies. Having first been proposed as a neuromodulator in 1996, multiple biological functions of H2S have been revealed. In the brain, it regulates intracellular calcium, intracellular pH, and cAMP level in different brain cells via regulation of the functions of different proteins. In pathological situations, H2S can produce anti-inflammatory, -oxidant, and -apoptotic effects; these are all processes that have been implicated in PD-related pathology.
Your project will screen a series of carefully designed and synthesised novel compounds that are capable of altering endogenous hydrogen sulfide synthesis to identify disease-modifying compounds for treating PD. The project will be conducted in collaboration with Prof. Matt Whiteman's lab at the University of Exeter, who will design and synthesise the compounds. Specifically, you will screen the compound library directly in patient tissue to identify compounds with a rescue effect on mitochondrial dysfunction, that is characteristic of PD. Specifically you will screen the compounds in fibroblast cell lines derived from PD patients with various genetic forms of the disease. The assay will be set up in collaboration with Dr. Heather Mortiboys (Sheffield University).
The project offers the exciting prospect to work with newly designed and synthesised compounds that could therapeutically benefit PD patients. The PhD student will be part of a collaborating team consisting of international experts on H2S modifying compounds, mitochondrial assessment and experts on the use of drug screens that utilise patient-derived screening platforms. You will gain expertise on medicinal chemistry, pharmacology, biochemistry (including Seahorse-based assays to assess mitochondrial oxidative respiration) and sophisticated drug screening cellular systems that are fully translational.
Key references
Xue, X. and Bian, J.S. (2015). Neuroprotective effects of hydrogen sulfide in Parkinson's disease animal models: methods and protocols. Methods Enzymol. 554:169-86. doi: 10.1016/bs.mie.2014.11.015

Panthi, S., Manandhar, S. and Gautam, K. (2018). Hydrogen sulfide, nitric oxide, and neurodegenerative disorders. Transl Neurodegener. 7:3. doi: 10.1186/s40035-018-0108-x. eCollection 2018.
Visit the Pienaar Lab pages for further details and a full list of publications.
You might also be interested in: