News and events
Children get hands on with science at Bright Sparks
By: Jessica Gowers
Last updated: Tuesday, 6 February 2018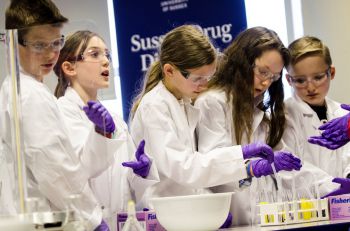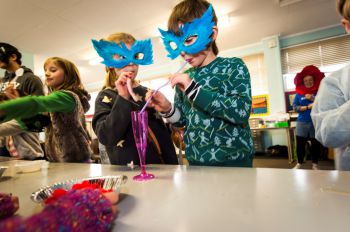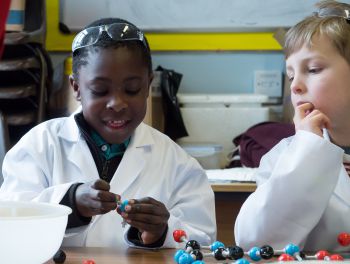 This weekend children will build brains, train snails, make marvellous medicines and more at Bright Sparks, an interactive science event.
Over 30 staff and students from the School of Life Sciences will be entertaining through education at the popular Brighton Science Festival event on 10 and 11 February 2018.
Professor Alison Sinclair, Director of Teaching and Learning, will run 'DNA Detectives'. She said: "It is so important that we inspire children to pursue science with fun events like Bright Sparks. Similar hands-on-activities at museums fed my own interest in science.
"On Saturday, we'll be teaching young people how to extract DNA from strawberries and we will be making models of viruses too. Many thanks to The Royal Society of Biology for sponsorship this year and to the Brighton Science festival for giving us the opportunity to have fun undertaking this important outreach."
The event will present an exciting array of scientific activities for children and their parents to enjoy. Over the two days, there will be more than 50 stalls, stands and shows to explore at Hove Park School, which was attended by over 2,000 people in 2017.
Dr Katy Petherick, Public Engagement Coordinator said: "Brighton Science Festival is a brilliant opportunity to inspire future generations of scientists and it is fantastic that so many of our students and researchers give up their weekend to help explain what Life Sciences at Sussex is all about."
Bright Sparks will run from 10:00am – 5:00pm on both days and the School of Life Sciences activities are as follows:
Making Marvellous Medicines by SDDC
DNA Detectives led by Alison Sinclair and Ed Wright (Biochemistry and Biomedical Sciences)
The Colourful Chemistry Show by Sam Furfari (Chemistry)
The Sussex Pharmacy Shop by Pharmacy
Exploring Alzheimer's Disease by the Dementia Research Group
The Variation in Us by the GDSC
Brain Power by the Brain Energy lab
The Secrets of Pollination led by Maria Clara Castellanos (EBE)
Snail's Pace led by Ildiko Kemenes (Neuroscience)
Bright Sparks is part of Brighton Science Festival, which aims to encourage more people, at all ages, to engage with science. The festival runs from 10 – 18 February. Find out more on the website.
Tickets for Bright Sparks are available online.