News and events
Leverhulme Trust to fund doctoral scholarships at Sussex in sensation, perception and awareness
Posted on behalf of: University of Sussex
Last updated: Monday, 8 January 2018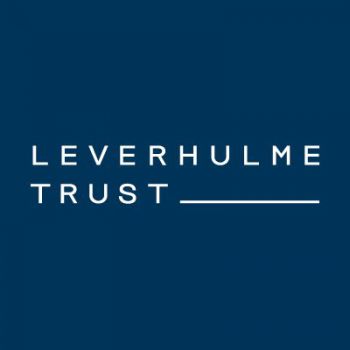 One of the UK's largest providers of research funding is to fund a new doctoral training programme at the University of Sussex on the topic of "From Sensation and Perception to Awareness".
The Leverhulme Trust's grant is one of only 12 awarded in the latest round of its Doctoral Scholarships scheme; together with an additional contribution from the University, the £1.05 million award will fund 21 PhD students at Sussex over three annual intakes.
This is a new and fundamentally interdisciplinary research activity that will bring together researchers and doctoral scholars from across neuroscience, robotics, psychology and the arts to advance our understanding of the interactions between sensing, perception and awareness in humans, animals and machines.
The doctoral scholars will tackle important questions such as:
To what extent do sensations and perceptions reflect active processes deployed by the perceiver rather than passive responses to the external world?
Why are some perceptions linked to conscious experiences and others are not?
How can we build biologically inspired autonomous systems (robots) that flexibly sense and respond to the world?
How can developments in virtual and augmented reality catalyse a new understanding of sensation and perception 'in the wild'?
In what ways will scientific knowledge of the senses and technology influence, and be influenced by, advances in the arts such as new forms of music and new forms of immersive experience?
The new PhD programme will be led by Professors Jamie Ward (School of Psychology) and Anil Seth (School of Engineering and Informatics).
Professor Ward commented: "This award brings many exciting prospects - and not only to the students and supervisors who will benefit directly.
"For example, we will develop new training opportunities in areas such as programming and virtual reality that will be available to researchers across campus and externally, and we will organise seminars and conferences that we hope will seed new collaborative ventures."
Professor Seth added: "We are delighted with this opportunity to develop a leading-edge PhD programme which exemplifies the Sussex tradition of inter-disciplinary research.
"The Leverhulme award gives us the critical mass needed to ensure that Sussex research remains at the international forefront of a crucial research area, with great potential for academic and practical impact."
The award will bring together research across five schools: Engineering and Informatics; Life Sciences; Media, Film and Music; Psychology; and Brighton and Sussex Medical School (BSMS).
It also draws on existing cross-school research centres including Sussex Neuroscience and the Sackler Centre for Consciousness Science (of which Professors Ward and Seth are respective Co-Directors), while creating a new and distinct research focus.
Pro-Vice-Chancellor (Research), Professor Michael Davies, said of the award: "This award is a tremendous achievement. It draws on the University's historic commitment to inter-disciplinary research, and creates a new hub of research activity around the topic of sensation, perception and awareness that I hope will go from strength to strength in the future."
The Leverhulme Trust was established by the will of William Hesketh Lever, the founder of Lever Brothers. Since 1925 it has provided grants and scholarships for research and education; today, it is one of the largest all-subject providers of research funding in the UK, distributing approximately £80m a year.
Further information about these PhD studentships, including how to apply for entry in September 2018, will be available towards the end of January. Selection and interviews will take place in March.
If you'd like to leave a comment, enter your ITS username, password, and your comment. The comment may need approval before it is displayed, so don't expect your comment to appear right away.
By submitting a comment you are agreeing to the Acceptable Use Policy.