News and events
Sussex hosts international neuroscience conference
By: Jessica Gowers
Last updated: Tuesday, 11 December 2018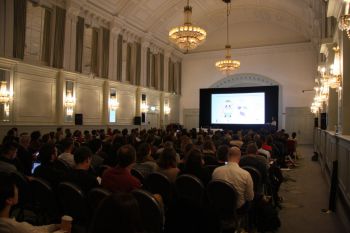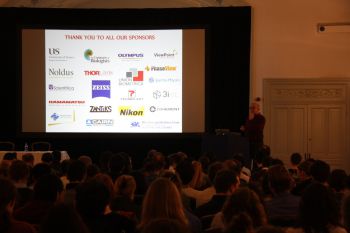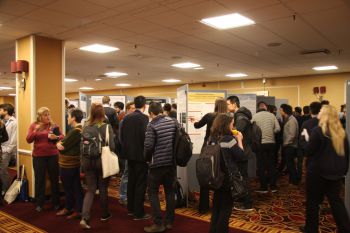 Over 180 neuroscientists from around the world gathered in Brighton at a three-day conference to discuss research on the function of the brain using the popular zebrafish model.
The Zebrafish Imaging Conference, held from 30 November to 2 December, saw talks from 60 speakers from institutions including the University of Harvard, UCL, Caltech, Tokyo and HKUST, Hong Kong.
For the past ten years the conference has been held biennially, with previous meetings in Lisbon, London, Paris and Munich. This year, the event was hosted and organized by Sussex Neuroscience, the largest Research Programme at the University of Sussex. A wide range of research was discussed, with the common theme of neural circuits underlying behaviour. Attendees were also treated to a night flight up the i360 and English "champagne".
Professor Leon Lagnado, Co-Director of Sussex Neuroscience, said: "Zebrafish have become one of the most important model organisms for investigating the function of the brain. The striking similarities of their nervous system to other vertebrates and the rapid development of the transparent embryo in a dish makes them ideally suited for using optical microscopes to observe neural activity in the live animal. Sussex Neuroscience has become a leading center for the application of these techniques to studying the brain in a variety of animal models. Further, 84% of genes known to be associated with human disease have a zebrafish counterpart."
Topics discussed at the conference included how sensory information is transmitted to the brain and the computational principles by which the machinery of the nervous system, the neurons and synapses, process that information.
Professor Johann Bollmann from the University of Freiburg said: "I think it was a wonderful meeting, with very exciting science, talks, posters and discussions, and it was perfectly organised, and, in addition, with a good amount of humour."
The conference, which included talks and research poster sessions, attracted sponsorship from 20 microscopy and technology companies including Nikon, Olympus and Scientifica.
Jeremey Graham from Cairn Research Ltd said: "We were delighted to attend talks and exhibit at ZeeBrain 2018, on a beautiful wind and rain-swept Brighton seafront. We are grateful to researchers at the University of Sussex for providing us with brain samples to examine under our new microscope."
The Zebrafish Imaging conference was organised by Sofie-Helene Seibel, Kate Hampden-Smith and Leon Lagnado, of Sussex Neuroscience.
For more information, visit the website.