Events
GUTS (The Enchanted Forest) 2022 - A multimedia installation by SHL Artist in Residence KATE SHIELDS
2-4 September 2022, 12-5pm. Free entry.
Digital Lounge at Lighthouse, 28 Kensington St, Brighton BN1 4AJ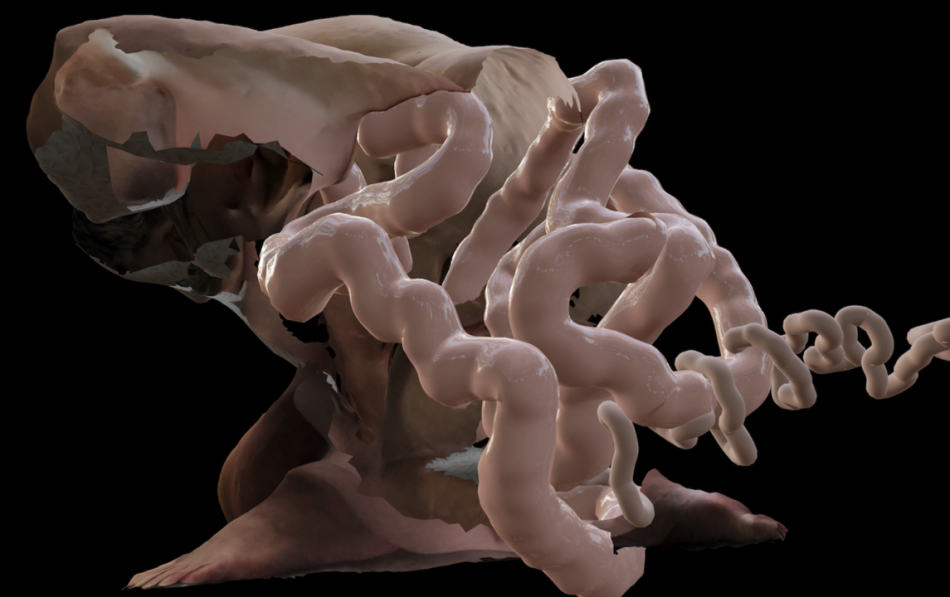 Enter an immersive landscape where the internal meets the external creating a liminal space between our bodies and the world outside.
[An] analogy for the digestive system would be a dense, teeming, and enchanted forest that borders two worlds within a single ecosystem, a transition zone between what we call the world and what we call our bodies - Inflamed: Deep Medicine and the Anatomy of Injustice by Rupa Marya & Raj Patel
This stage of the project was developed alongside Sussex Humanities Lab at the University of Sussex during a three-month artist residency as part of SHL's Intersectionality, Community and Computational Technology research strand. It was supported by Laurence Hill, digital art curator, and SHL Visiting Research Fellow.
The exhibition is kindly supported by Lighthouse, a charity supporting artists who use digital technology in their work and helping people succeed within the creative & cultural industries.
For more details visit https://www.lighthouse.org.uk/events/guts-the-enchanted-forest-2022