News
Auraldiversities
By: Kate Malone
Last updated: Wednesday, 30 September 2020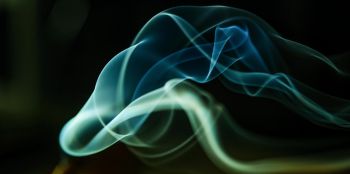 A year-long programme addressing the 'auraldiverse turn' in Arts and Humanities research and theory, questioning how and what we hear, what we listen to and why, as situated within our contemporary milieu: that of ecological, existential, social, economic and epidemiological crises.
Entwined with sonically sensile organisms, sessions extend well beyond human worlds into speculative acoustic realms of future listening.
Curated by: John Drever, Alice Eldridge, and Helen Frosi.
Department of Music, Goldsmiths, University of London.
Sussex Humanities Lab, University of Sussex.

All activities are supported with CHASE cohort development funding.


All sessions are free, but registration is required: 

Strand one: Listening in the Present Tense
A focus on the particular moment of listening now, inside a pandemic. What do we hear and why do we listen? What are we listening for and what might we be missing? Can we listen with collective ears - together apart? How is listening useful - early warning system, or diagnostic tool?

Session 1. Nov 11 - information and registration
Session 2. Dec 10 - information and registration



Strand two: Expanded Listening 

How can listening change our relationships with time and space and others? How can we listen beyond the range that human ears are tuned to? What responsibilities and possibilities arise? How might this impact on how and to whom we listen? In these sessions we will expand our conception and experience of listening across species, states and spaces. By considering the vibrational sensitivities of other living organisms, we will learn to identify as just one of many vibro-sensile species across phyla and even kingdoms. Through engaging in pre-buddhist philosophy, embodied practices and emerging technologies we will experience listening through altered cognitive states and expand our listening in space and time. 

Session 2: 11 February
Dr Heidi Appel . Dr Alice Eldridge . Dr AM Kanngeiser .
Dr Natasha Mhatre . Lisa Schonberg

Session 3: 11 March
Dr Ximena Alarcón . Ansuman Biswas .
Dr Cecile Chevalier & Dr Chris Kiefer

Chair: Alice Eldridge (University of Sussex)


Strand three: Future Listening
What is to become of vibration? What is its future receptacle? These two sessions extend tentacles into possible aural futures, via specially designed convivial, collaborative and multisensory activities. 
 
How might the world sound if biology and technology meld? What does the weather and politics have to do with how we listen? What is the cityscape saying to us and how is its language encoded in material? What novel possibilities (will) allow us to be heard, to better communicate with (more than human) others? These sessions will offer a speculative exploration of the future(s) of listening: entwined, networked and multimodal. 


Session 5: 13 May
Elena Biserna . Alex De Little . Milena Droumeva

Session 6: 10 June
Amina Abbas-Nazari . Sasha Engelmann .
Shirley Djukurna Krena + Takuma Kuikuro + Nathaniel Mann

Chair: John Drever (Goldsmiths University)



Further information: https://docs.google.com/document/d/1bmb2imYwa3IlLw_75diWHm7rNbgcaejDKcfVU5kxm2o/edit?usp=sharing