Events
Find a list of upcoming events organised by the Sussex Energy Group.
Afghanistan's energy sociotechnical imaginaries: alternative visions in a conflict zone
Tuesday 15 November 13:00 until 14:00
Online : Zoom
Speaker: Abdullah Fahimi
Part of the series: Energy & Climate Seminar Series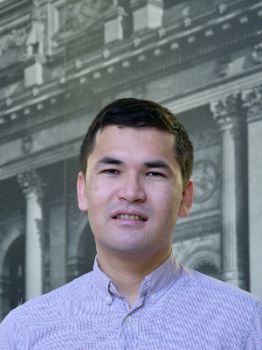 This seminar will be held on Zoom. Please email c.pitoyo@sussex.ac.uk for joining details.
Abstract
Imaginaries are understood to be both discursive and cognitive constructs that shape behaviour, policies, and institutions – but how do longstanding imaginaries evolve in new circumstances, and how do they interact with existing power structures in changed circumstances? Drawing on conceptions of discursive power, this paper investigates the interplay of power with both new and old imaginaries in the case of Afghanistan, specifically regarding alternative energy futures. Employing an interpretive approach, we draw on document analysis of stakeholder positions and semi-structured interviews with elite stakeholders and policy observers, to provide an account of the relations between alternative energy futures imaginaries and political power. We show the relationship between the two to be bidirectional, both reflecting and reinforcing power asymmetries. Critically, the government-advocated imaginary of Afghanistan as an energy corridor and hence an energy importer both represents the views of several powerful interests and concurs with the long-held idea of Afghanistan as a buffer state. In this way, political path dependencies are reinforced through a supportive imaginary, just as the dominant imaginary is itself reinforced by the main political powers. While in line with our interpretive epistemology we do not make claims for the specific configuration of imaginaries being generalisable elsewhere, we do find the general theoretical approach useful for understanding discursive aspects of conflict zone politics, particularly vis a vis energy system trajectories.
Biography
Abdullah Fahimi, currently based in Berlin, is a PhD researcher at Leuphana University of Lüneburg in Germany. Abdullah's research interests lie in the area of sociotechnical transitions. His current research focuses on energy transitions in Afghanistan.
---
By: Serena Mitchell
Last updated: Thursday, 21 July 2022