News
Do you have an event idea for Sussex Festival of Ideas 2022?
Posted on behalf of: School of Media, Arts and Humanities
Last updated: Friday, 4 February 2022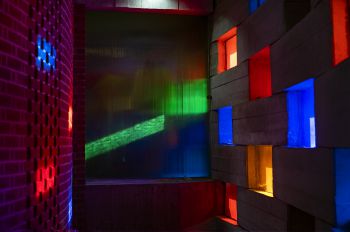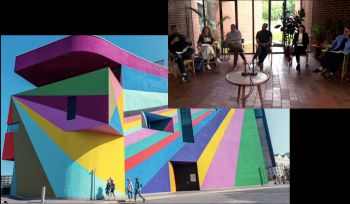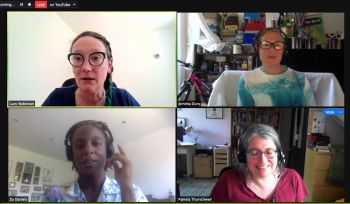 The Sussex Festival of Ideas has been developed as a platform to connect students, staff and the community. It aims to harness the transformative power of the arts and humanities to build a more inclusive and creative world. The
inaugural Festival
took place across four days in 2021, mainly online.

As part of the 2022 Festival of Ideas, students and staff in the School of Media Arts and Humanities are being invited to work together to organise an engaging, dynamic and inter-disciplinary programme of talks, events, workshops, conversations, screenings and performances across two days at the Attenborough Centre for the Creative Arts, on Tuesday 29 and Wednesday 30 March.

Events should be:
targeted primarily at an audience of Sussex students and staff, drawn from a wide range of disciplines across the whole University,
engaging, dynamic and (ideally) inter-disciplinary,
organised by at least one student and one academic from within the School of Media, Arts and Humanities
linked to the Festival's mission to harness the transformative power of the arts and humanities to build a more inclusive and creative world (please also see our Vision and Mission, below)
ideally linked to ideas encountered through work undertaken at Sussex
relatively minimal in their technical requirements (we won't have the time or capacity to organise elaborate lighting arrangements, but can screen a film or show PowerPoint presentations)
deliverable within the main auditorium in the Attenborough Centre for the Creative Arts (please feel free to think creatively about how you would use the space). We may also be able to accommodate a few events in the smaller spaces in the ACCA.
no longer than 1 hour; preferably a bit shorter.
Events could:
adopt a wide-range of formats, including (but not confined to) panel discussions, workshops, series of short presentations, screenings, conversations, and performances.

Please avoid lectures or papers – this is a Festival, not a conference!

involve invited external speakers, but please note that our budget for this is limited. If you think you can organise an exciting and engaging event based only on the input of Sussex students and staff then please do this.
Evaluation of the 2021 Festival programme identified a number of events that could provide useful templates for the 2022 ACCA programme. This included the creative participatory framework developed by the Distributed Device Screening; the dialogues between staff and student research in Rave Today; the playful approach to interviews in Road Trip Records; and the topical issues covered in the keynote presentation by Rebecca Omonira-Oyekanmi, and the panel on Decolonial Perspectives on Museums and Curricula.

If you are interested in contributing to the 2022 Festival of Ideas programme please submit a short proposal using this online form. If you can't get staff-student collaboration sorted at this stage, just make your pitch now and that can follow.

The deadline for proposals is midday on Wednesday 23 February.
Please note that we are currently envisaging a programme of between 12-18 events (depending on the length of specific events). We anticipate receiving a large volume of proposals, which means it's unlikely that all events will be able to take place. Decisions will be taken by the 2022 Festival Organising Committee, based on the quality of the events proposed and the need to develop a balanced and engaging programme.