Events
Disrupting AI
Monday 7 November 15:00 until 16:30
University of Sussex Campus : Sussex Humanities Lab - Silverstone SB211 and online
Speaker: Dan McQuillan (Goldsmiths, University of London)
Part of the series: SHL seminar series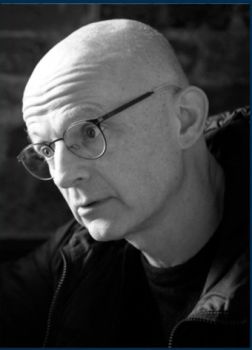 In this talk Dan will argue that, rather than being a generalisable solution to complex problems or a precursor to actual intelligence, contemporary AI is a divisive apparatus that limits people's life chances and embeds a fascistic logic into social solutions. Dan will suggest that, by refusing AI, we can replace algorithmic states of exception with feminist relationality and structures of commonisation.
Resisting Ai is available from https://bristoluniversitypress.co.uk/resisting-ai
This Seminar is organised in conjunction with the Science Policy Research Unit (SPRU) and the Institute of Development Studies (IDS).
SHL seminar series are open to all but registration is required.
Register here: https://www.eventbrite.co.uk/e/resisting-ai-tickets-421277651797
Dan McQuillan is a Lecturer in Creative & Social Computing at Goldsmiths, University of London. After a PhD in Experimental Particle Physics he worked in learning disabilities, mental health and human rights and has been active in social innovation, asylum support and youth-led citizen science.
---
Posted on behalf of: Sussex Humanities Lab
Last updated: Friday, 30 September 2022