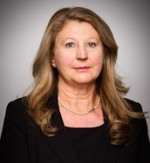 Prof
Erika Szyszczak
Biography
I joined SLS in September 2013, having previously taught at the University of Leicester where I held a Jean Monnet Chair in European Law ad personam (2000-2013). I have also held a Jean Monnet Chair in European Law at the University of Nottingham (1999- 2000) and I was a Senior Lecturer and Lecturer at the London School of Economics (1989-1999) where I was also an Officer of the School, holding the position of Adviser to Women Students. I began my academic career at the University of Kent (1980 - 1989).
I retired from a full-time academic career in April 2017. Ironically my last lecture on EU law was on the date that the UK government triggered Article 50 TEU.
From 2004 - 2017 I was a practising barrister at Littleton Chambers. I am still a member of the Middle Temple and an ADR Mediator.
I have worked as a legal consultant for the European Commission and advised the House of Lords Scrutiny Committee on EU Law, as well as the EU Single Market sub-committee. I have been involved in the training of national judges in EU law, especially in EU Competition Law and recently conducted seminars in Dublin, Barcelona Vienna and Osmenie.
I sit on the Editorial Boards of the European Law Review, European Journal of Social Law and Diritto e Politiche dell'Unione Europea. I also sat on the Editorial Committee of the Modern Law Review from 1991 - 2017
My research focuses upon EU market law, expecially the free movement provisions and competition law. I am particularly interested in the regulation of State intervention in the market and I have written extensively in this area. I am a co-editor of the TMC Asser/Springer series, Legal Issues of Services of General Interest. I am a regular contributor to the Journal of European Competition Law and Policy. My current research is upon EU energy law. I also write the Chapter on State Aid for Vaughan and Robertson's EU Law (OUP).
Inevitably BREXIT has brought about a change in the focus of my research and I am a Fellow of the UKTPO: http://www.sussex.ac.uk/bmec/research/uktpo. In 2017-2018 was the Special Adviser to the House of Lords EU Internal Market Sub-Committee Inquiry Brexit: Competition
http://www.parliament.uk/business/committees/committees-a-z/lords-select/eu-internal-market-subcommittee/inquiries/parliament-2017/brexit-competition-inquiry/
In April 2018 I am visiting Kiev-Odessa-Lviv on a lecture tour on the EU-Ukraine DCFTA.
Role
Professor of Law
Community and Business
Member of Littleton Chambers, Temple, Middle Temple, ADR Mediator