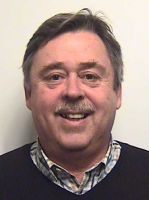 Mr
Ian Glencross
Biography
Teaching fellow in Strategic Marketing Management and New Product Development.Ian is an outward facing business professional with much experience and expertise in the area of global marketing strategy.
Working essentially within the Msc International programme at Bmec , Ian is the convenor For:
-New Product Development Strategy.
And the co-convenor for:
-Marketing Management.
-Global Marketing Management.
Ian's approach to teaching is a combination of evolving theory within this dynamic environment and keeping pace with industry through a variety of consultancy responsibilities in the area of customer service and strategic marketing management.He feels that his major purpose is not only the facilitation of the optimal level of student achievement but also enabling job readiness for both undergraduate and postgraduate students.
Commercial acumen is a pre-requisite for success in industry and having previously recruited and trained graduates for Marks & Spencer he feels that he has an essential insight into the skills necessary for success in the world of global commerce.
Role
Teaching Fellow in Strategic Marketing and New Product Development.