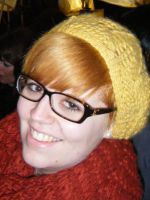 Dr
Cassie Hazell
Biography
2009-2012: BSc Psychology - University of Sussex
2011-2015: Heathcare Assistant - Millview Hospital
2012-2013: MSc Foundations of Clinical Psychology and Mental Health - University of Sussex
2013-2017: Research Assistant - Sussex Partnership Research and Development (NHS)
2013-2017: PhD with the School of Psychology - University of Sussex
2014-2017: Support Worker - Priory Group
2016-present: Research Fellow in the department of Primary Care and Public Health - Brighton and Sussex Medical School
2017-present: Research Fellow in the School of Psychology - University of Sussex
2017-present: Research Fellow in the Research and Development department - Sussex Partnership NHS Foundation Trust
Please see my LinkedIn Profile for more information
uk.linkedin.com/in/misschazell
Role
Research Fellow working across Brighton and Sussex Medical School, the University of Sussex, and Sussex Partnership NHS Foundation Trust.
BSc in Psychology
MSc in Foundation of Clinical Psychology and Mental Health
PhD in Clinical Psychology
Community and Business
Faciltator for a Hearing Voices Network support group (2013-present).
Postgraduate Research (PGR) student representative (2013-2014).
Doctoral Training Centre student representative (2014-2016).
ESRC Peer Mentor (2015-2016).