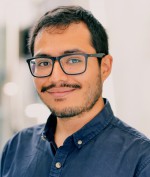 Dr
Hector Gutierrez Rufrancos
Biography
Hector is a visiting Fellow in Historical Economics for the ESRC funded project on Global Income Inequality.
He completed his PhD in Economics in March 2017 at the University of Sussex. His supervisors were Barry Reilly and Paolo Masella. His research focuses on the effects of Unions in the Mexican labour market.
Prior to this stint at Sussex, Hector was a Research Fellow at the Equality Trust.
He holds an MSc in Development Economics from the University of Sussex.
For more details about his work. Please see: rufrancos.org.
Hector will be joining the Economics Division of the University of Stirling in 2018.
Role
Research Fellow In Historical Economics
Associate Tutor
Qualifications
PhD Economics, University of Sussex (2017)
MSc Development Economics, University of Sussex (2010)
BA Economics with Development Studies, University of Sussex (2009)