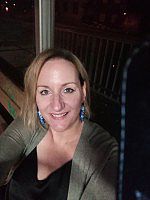 Ms
Christina Miariti
Biography
I have a MBA (University of Sussex) and a MA in International Communications from the University of Leeds (Institute of Communications Studies). I briefly worked as a radio reporter and moved on to Higher Education (at SEERC, a research centre of CITY College, the International Faculty of the University of Sheffield) where I gained 10 years of experience in research development and research communications, contributing to proposal writing and to managing projects (mostly EU-funded) particularly in the South East European region and the Western Balkans. In the past I have held Communications posts for a number of Associations and NGOs. I am a Scholar of the Onassis Public Benefit foundation.
Role
I work across the University to support researchers in delivering impact from ongoing research - ensuring it is understood, communicated widely and its benefits reach wider society.

More specifically:
I work with researchers to develop impact plans for grant applications to external funders
I manage the Research Impact Fund, a dedicated pot of funds for realising impact available to all disciplines.

I prepare and regularly update guidance on research impact,

available through the

Research Impact toolkit

I disseminate funding opportunities around impact

I

liaise with funders (national, European) on policies and guidance for impact

I support impact initiatives at an institutional level (e.g. BBSRC Sparking Impact award, BBSRC Excellence with Impact competition, ESRC Impact Acceleration Account)
I am specifically interested in Knowledge Exchange as a route to impact and in ideas for maximising research impact.
Please feel free to contact me if you would like to discuss the impact of your research project or if you are interested in the delivery of a training session on research impact.