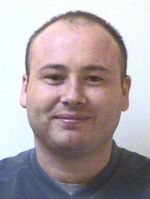 Mr
Andrew Black
Role
I assist in the coordination of the running of the School of Life Sciences Building complex ensuring that the infrastructure is maintained. To ensure that maintenance of services, building equipment and building fabric are undertaken efficiently. Organisation and management of minor works carried out by both external and internal contractors. Liase with SEF in respect of cleaning and portering services to ensure an effective service for the building.
Design and management of Refurbishments to offices and Laboratory's
Internal phone manager! Moving phones or giving/removing certain access from the dial-out options all come through me.
Fleet Manager for both of the school vehicles.
Hire Vehicle contact.
Management of the Salto security system within the JMS/Chemistry Complex and oversee and assist with BSMS and Genome systems.
Supplier for keys to JMS, CRPC, OAB, NAB and Pevensey 1&2 buildings, also assist with BSMS/Traford buildings