Claire Langhamer
Research
I am currently working on three projects which are linked by an overarching interest in the historical significance of feeling:
1. Feelings at work
This project investigates the intersections between work and emotion in England over approximately the last 100 years. It explores feelings about paid employment; the emotional impact of employment; paid and unpaid emotional labour; and the management of feeling within specific workplaces and occupational sectors. The first article from this project was published in Women's History Review in 2016 as 'Feelings, Women and Work in the Long 1950s'.
2. Emotional Democracy
My second project considers the place of feeling and experience within civil society in the aftermath of the Second World War. Drawing upon material from the Mass Observation Archive and letters written to newspapers and the authorities, it explores 'ordinary' people's understanding of the status and power of emotion – and of their own position as emotional citizens – within public life after 1945. I am particularly interested in how the interlinked categories of feeling and experience were deployed as ways of knowing the world and as grounds for participating in an increasingly dynamic public sphere. In Autumn 2015 I was a visiting fellow at the Institute of Advanced Study at Durham University where I began elements of this work, thinking particularly about 'ordinariness' as a subject position. Articles from this project are to be published in 2018 in Contemporary British History (on feelings about the atom bomb) and in Transactions of the Royal Historical Society (on ordinariness as a category of historical analysis). An essay on the emotional politics of reconstruction is foethcoming in Langhmer, Noakes and Siebrecht eds. Total War: an emotional history.
3. Children's Writing in the Mass Observation Archive
I am collaborating with Dr Hester Barron on essays written by children in Bolton and in Middlesbrough in the 1930s which form part of the Mass Observation Archive. Articles from this project have been published in the Journal of Social History and Twentieth Century British History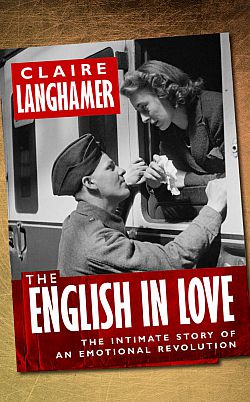 Completed Research Projects
Love: My book on twentieth century love, The English in Love: The Intimate Story of an Emotional Revolution, was published by Oxford University Press in 2013.
It was a book of the week in The Times Higher. http://www.timeshighereducation.co.uk/books/the-english-in-love-the-intimate-story-of-an- emotional-revolution-by-claire-langhamer/2006209.article
It was also book of the week in The Sunday Telegraph http://www.telegraph.co.uk/culture/books/historybookreviews/10257175/The-English-In-Love-by-Claire-Langhamer- review.html
It was reviewed in The New Statesman, The Observer, The Economist, The Guardian, The Financial Times, Literary Review, Catholic Herald, Country Life, History, Who Do You Think You Are? Discover Your History, The Times of India, and a range of local newspapers. The book developed out of a focus upon courtship and leisure and further developed an interest in life history research and the Mass-Observation archive in particular. Articles relating to this project were published in Historical Journal, History Workshop Journal and Cultural and Social History. An article on the reception of magazine problem page advice, 'Everyday advice on everyday love: romantic expertise in twentieth century Britain', was published in L'Homme. European Journal of Feminist History, 24:1, 2013 and can be seen at http://www.eurozine.com/articles/2013-08-28-langhamer-en.html
Happiness: with Professor Ian Gazeley (Sussex) I worked on happiness and economic well-being in 1930s Britain, through the analysis of a Mass Observation study carried out in 1938. This inquiry asked respondents to define what happiness meant to them. An article 'Happiness in Mass Observation's Bolton', with Ian Gazeley, was published in History Workshop Journal, Issue 75, Spring 2013.
Capital Punishment: This project explored everyday feelings about the death penalty in postwar Britain. It was based on two Mass Observation surveys, conducted in 1948 and 1955, and further developed my interest in the ways in which 'ordinary' people understand the social world. My article 'The live dynamic whole of feeling and behaviour: Capital Punishment and the Politics of Emotion, 1945-57', is published in Journal of British Studies, 51: 2, 2012.
Leisure: My first book explored the complex relationship between women and leisure in England across the period 1920-1960. Departing from approaches which have focused upon particular activities or institutions, Women's Leisure in England, 1920-1960, everyday experiences at its centre and paid particular attention to the meanings and understandings of leisure which emerge from the oral history method. The book argued that experiences and perceptions of leisure were fundamentally structured along life-cycle lines: leisure in youth was often characterised by freedom and independence whilst leisure in adulthood became a vehicle for service and duty to others.
Journal work: From2010 until 2014 I was co-editor of Twentieth Century British History. http://tcbh.oxfordjournals.org/ I am now on its advisory board. I am also on the Editorial boards of Women's History Review (for which I acted as book reviews editor) and History of the Family: an international quarterly (which I also edited). I was a consultant editor for the digital resource, Mass Observation Online.
Board Membership: I am a Mass Observation Trustee; I sit on the advisory council for the Institute of Advanced Studies at Durham; I sit on the advisory board for the Cambridge-based ESRC funded project 'Secondary Education and Social Change in the United Kingdom since 1945'. I was a member of the Social History Society exec committee, 2006-2009.
Research Grants: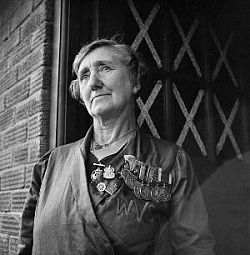 Claudia Siebrecht (Sussex), Lucy Noakes (Brighton) and I were awarded full conference funding by the British Academy for our conference War: An Emotional History which took place in 10-11 July 2014 at the British Academy in London.
Between 2008-2011, I co-organised the interdisciplinary network - Women in the 1950s - with Dr Penny Tinkler (Sociology, University of Manchester), Dr Stephanie Spencer (Faculty of Education, University of Winchester) The network aimed to shed light on a hitherto neglected generation of girls and women and facilitate reflection on the relationship between the 1950s and the 1960s/1970s, particularly in light of the Women's Liberation Movement. The Network organised two exploratory symposia: 'The forgotten generation. Girls and young women in the 1950s' (September, 2008, London) and 'Fifties Film: women and gender in focus' (May 2009, Sussex). It was then awarded a grant in the ESRC Research Seminars Competition and a two year seminar series commenced in November 2009 with a seminar in Manchester on Glamour. This was followed by seminars on the Housewife, Sensory Sources, Photography, Girlhood, and Love. A link is available here. http://www.socialsciences.manchester.ac.uk/disciplines/sociology/about/events/esrcseminars/">http://www.socialsciences.manchester.ac.uk/disciplines/sociol ogy/about/events/esrcseminars/