Leadership and management online training
Explore a curated selection of courses designed to enhance your strategic thinking, decision-making, and communication abilities. Whether you're a seasoned leader or aspiring to climb the management ladder, these courses offer actionable insights and real-world strategies to elevate your skills and empower your team.
Mandatory training for managers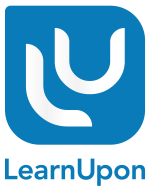 The University uses e-Learning platform, LearnUpon, to deliver essential training to staff. You should be able to login using your Sussex username (eg. ab123@sussex) and password.
Unconscious Bias
This training is mandatory for Grades 7 and above. This short course aims to increase awareness of unconscious bias and how it impacts people with protected characteristics. Complete the Unconscious Bias training on Learnupon.
Recruitment and Selection
We must ensure that we recruit equitably and within the law. All staff involved in recruitment are required to complete this course within one month of employment start date, or upon taking on recruitment responsibilities. Complete the Recruitment and Selection training on Learnupon.
Leadership and management courses on Learnupon
In addition to the mandatory training for staff, you can find a broad range of courses in the LearnUpon catalog and self-enrol on anything that looks of interest or useful to you. These courses typically take less than an hour to complete and can be accessed at a time and place to suit you.
Managing teams
Inclusive leadership
Building trust
Influencing people
Managing remote workers
Other relevant training on LearnUpon
---

Recommended Linkedin Learning courses
All Sussex staff have free access to more than 16,000 courses on LinkedIn Learning. You should be able to login using your Sussex username (eg. ab123@sussex) and password. For more information on how to get started, visit the ITS LinkedInLearning webpage.
Leadership foundations: Styles and models

Leading your team through change

How to effectively deliver criticism

Leading your team through change

How to support your employees' wellbeing

Become a trauma-informed leader

Managing misconduct in the workplace

Creating psychological safety for diverse teams

Delegating tasks

Leveraging virtual and hybrid teams for improved effectiveness
---
You might also be interested in: