University news
New rankings place University among top 250 in the world
By: Neil Vowles
Last updated: Monday, 19 July 2021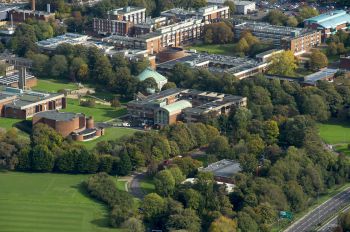 The University of Sussex is among the top 250 universities in the world, according to the latest global rankings released today.
The University has risen 20 places in the latest edition of the QS World Rankings and now sits 226th out of 1,300 institutions globally.

The rankings are decided based on an institution's performance in six categories; academic reputation, employer reputation, faculty student ratio, citations per faculty, international faculty and international students.

The University performed strongest in the international students category where its high proportion of international students places it 89th in the world. With 35 international students per 100 students, Sussex has an international student ratio more than three times higher than the global median (9.3).
This year's ranking saw another notable increase in the University's citations per faculty score, with Sussex now sitting just outside the world top 100 with a score (124.1) more than triple the global median (39.2).
The University also saw an improvement in its global ranking for international faculty.
Adam Tickell, Vice Chancellor of the University of Sussex, said: "It is pleasing to see the University rising up the global standings and particularly so in a year when we have had to overcome so many unique and unforeseen challenges.
"Sussex has always prided itself on its international outlook and so it is with pride we see the University significantly outperform the global norm in the categories of international students and faculty. While the political climate within which we operate may have changed significantly because of Brexit, our international outlook remains undeterred."
The University's position among the top 50 universities in the UK has also been confirmed in the Complete University Guide, which is also published today.
The University has been named joint 41st in the UK, down one place on last year's rankings, and 6th in the South East region according to the latest league table.

The University has four subjects listed among the top ten in the UK; American Studies (ranked 6th), Childhood & Youth Studies (3rd), Art History (8th) and Drama, Dance and Cinematics (7th).

A futher six appeared in the top 25 nationally for their subject; Communication & Media Studies (24th), Psychology (25th); Marketing (21st), English (24th), Sociology (25th) and Business & Management Studies (25th).
The Complete University Guide league table ranks 130 institutions based on ten measures: Entry Standards, Student Satisfaction, Research Quality, Research Intensity, Graduate Prospects – outcomes, Graduate Prospects – on track, Student-Staff Ratio, Spending on Academic Services, Spending on Student Facilities, and Completion.