University news
Sussex reaffirms commitment to inclusive environment with new policy on transitioning
Posted on behalf of: University of Sussex
Last updated: Wednesday, 18 November 2020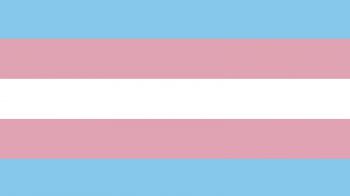 The University has reaffirmed its commitment to making Sussex an inclusive environment and workplace for everyone – at all levels of responsibility – with the publication of a new policy on transitioning at work.
Siobhan O'Reilly, Director of Human Resources, says: "All members of the University community, including those with protected characteristics, should feel able to live authentically without negative repercussions.
"The University undertakes to ensure nonbinary and trans staff members work in a supportive environment, reinforcing a zero-tolerance approach to prejudice, discrimination and harassment on the grounds of gender identity or expression.
"This new policy reaffirms our commitment to making Sussex an inclusive workplace for all."
Staff in Human Resources, including the EDI Unit, have worked closely with the Trans-Nonbinary Staff Network on the new Transitioning at Work policy.
Dr Emile Devereaux, a member of the Trans Nonbinary Staff Network, says: "I am very pleased to see the University listening and responding to the needs of trans and nonbinary postgraduates and members of staff. I know that the Transitioning at Work policy is welcomed by the Trans Nonbinary Staff Network, who have invested a lot of time and energy to bring it about."
The University recognises that transitioning includes changing names and gender categories as well as other medical and non-medical procedures.
The Transitioning at Work policy sets out the University's support for staff who wish to transition while employed at Sussex and commitment to provide a working environment where an individual feels that all members of the University are valued and supported.
It covers a number of areas including:
how personal records will be handled and protected
managing absences from work
support for all staff members to use campus facilities aligned to their gender identity
the approach to a gender-neutral dress code, whereby staff can dress as they wish
information on legislation such as the Equality Act (2010) and the Gender Recognition Act (2004)
The policy also outlines the responsibility of UEG, Deans and Heads of Schools, Divisional Directors and line managers in ensuring that the policy is implemented and complied with by all staff.
Human Resources will oversee implementation of the policy. Guidance for staff and managers, providing more detailed information to accompany the policy, will be published shortly. This guidance will summarise the policy's general scope and principles and will include direction for managers on what is expected of them in providing support to a colleague.
The policy was approved by the newly established Inclusive Sussex Programme Board (ISPB) at its first meeting last month. The Board, chaired by the Provost Saul Becker, is made up of colleagues from Human Resources, the LGBT+ Staff Network, BAME Staff Network, Trans Nonbinary Staff Network, Disability Staff Network and the EDI Unit.
The Trans Nonbinary Staff Network is open to postgraduates and all members of staff who identify as trans or nonbinary. As well as meeting to discuss and review policy development, it also organises events throughout the year. For further information or to join this confidential and fully inclusive group, email transnonbinarystaff@sussex.ac.uk. The mailing list is monitored and – to ensure confidentially – is accessed only by the Trans Convenor.