Fanfares and farewells at University summer graduation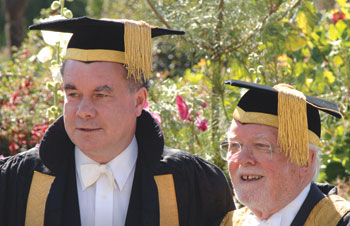 The University of Sussex said farewell last week to its graduating students - and to its Vice-Chancellor, who is stepping down after nine years in the post.
Professor Alasdair Smith attended his final graduation ceremonies as Vice-Chancellor on Thursday 19 July and Friday 20 July at the Brighton Dome.
The University's Chancellor, Lord Attenborough, paid tribute to Professor Smith - and to the achievements of the 2,000 students who graduated from Sussex at four ceremonies.
Lord Attenborough said: "Professor Smith's recently announced retirement is a matter of great sadness to us all. In addition to his status as a noted international economist, he has imparted his personality, his wisdom and the strength of his convictions to every aspect of the University. And we have seen great progress at Sussex under his leadership."
The University also awarded four honorary doctorates to:
Graduating students were joined by family and friends to celebrate their successes. Here are some of the stories behind their achievements.
HONORARY DEGREE BIOGRAPHIES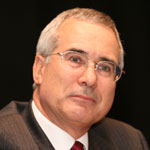 Sir Nicholas Stern is currently the IG Patel Professor of Economics and Government at the London School of Economics. He was Adviser to the UK Government on the Economics of Climate Change and Development, reporting to the Prime Minister from 2003-2007 and during that period, headed both the Stern Review on the Economics of Climate Change and the Government Economic Service.
From 2003-2005, he was Second Permanent Secretary to Her Majesty's Treasury and from 2004-2005, Director of Policy and Research for the Prime Minister's Commission for Africa. From 2000-2003, Sir Nicholas was World Bank Chief Economist and Senior Vice President, Development Economics.
From 1994 until late 1999, he was Chief Economist and Special Counsellor to the President of the European Bank for Reconstruction and Development. Before 1994, Sir Nicholas' roles were mostly academic: including 1986-1993 at the London School of Economics (LSE), where he became the Sir John Hicks Chair in Economics.
He taught and researched at many places, including Oxford and Warwick universities, the Massachusetts Institute of Technology, the Ecole Polytechnique in Paris, the Indian Statistical Institute in Bangalore and Delhi, and the People's University of China in Beijing.
His research and publications have focused on economic development and growth, economic theory, tax reform, public policy and the role of the state and economies in transition. His most recent book Growth & Empowerment: Making Development Happen was published in April 2005. The Stern Review on the Economics of Climate Change was published in October 2006.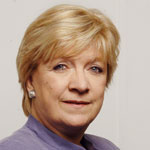 Polly Toynbee is regarded as one of Britain's foremost opinion makers. Currently the political and social commentator of the Guardian, and former social affairs editor of the BBC, she has received numerous professional awards. They include Columnist of the Year (2006), What the Papers Say Columnist of the Year (1997) and the George Orwell Prize (1997).
She is also the author of several books. In 2003 she published Hard Work: Life in low-Pay Britain, which recounted her year spent voluntarily in employment that paid the minimum wage (£4.10 an hour at the time). Her political analyses include Did Things Get Better? Audit of the Labour Government 1997- 2001, and Better or Worse, Audit of the Labour Government 2001-2005. She has also written a novel, Leftovers, a study of the NHS, Hospital, and a book about adoption, Lost Children.
Educated at Badminton School and Holland Park Comprehensive, Ms Toynbee won a scholarship to St Anne's College Oxford, but did not complete her degree. She has since been awarded honorary degrees by the Open University, the University of Essex, University of Stafford, University of Loughborough and the University of the South Bank.
Ms Toynbee, who lives in Lambeth, has a close association with Brighton and is chair of the Brighton Dome and Festival.
Professor Philip Johnson-Laird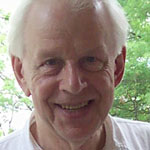 Philip Johnson-Laird is the Stuart Professor of Psychology at Princeton University and the author of several renowned books on human reasoning and cognition, including How we Reason (OUP, 2006) and Computer and the Mind: An Introduction to Cognitive Science (Harvard University Press, 1998).
Born in Yorkshire in 1936, Johnson-Laired left school at the age of 15 and spent ten years in a variety of occupations before applying to University College London to read psychology. He gained his PhD there and joined faculty in 1966.
He was a visiting member of the Institute of Advanced Study, Princeton, in 1971, where he began a collaboration with George A. Miller. From 1973 until 1981 he was on the faculty at the University of Sussex in the Laboratory of Experimental Psychology. He then moved to the Medical Research Council's Applied Psychology Unit in Cambridge and returned to Princeton in 1989.
His recent research has focussed on functional magnetic resonance imaging (fMRI) to examine the regions of the brain underlying deductive reasoning. With Keith Oatley (formerly of the University of Sussex), he has developed a theory of emotions, which accounts for their interactions with reasoning.
And, with psychiatric colleagues in Italy, he has developed a new theory of neuroses - those suffering from psychological illnesses reason better than normal individuals but only about matters pertaining to their illnesses.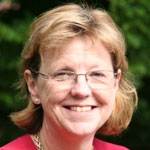 Professor Georgina Mace, Director of the Natural Environment Research Council's Centre for Population Biology at Imperial College, is a leading authority in conservation biology.
In 2002 she was elected a Fellow of the Royal Society for her work identifying criteria to rank species according to their risk of extinction.
The criteria that she developed in partnership with other scientists, conservationists and policy makers have influenced global conservation policy, especially via the World Conservation Union's Red List - the most comprehensive inventory of the status of plants and animals worldwide.
The criteria are based on fundamental measurements, such as sudden changes in population size or geographical distribution, and have also been adopted in a revised form, by other bodies, such as the Convention on the International Trade in Endangered Species.
Professor Mace began her academic career with a BSc in zoology, followed by a DPhil at the University of Sussex on the evolutionary ecology of small mammals. She worked at the Smithsonian Institution in Washington DC, at the University of Newcastle and at University College London before joining the Zoological Society of London.
From 2000 until 2006 she was Director of Science and Head of the Institute of Zoology at the Zoological Society. She has received many awards and honours, including an OBE in 1998.
STUDENT STORIES
Call of the wild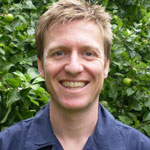 The call of the wild has always had a big influence on Ben Charlton.
The psychology DPhil graduate, who received his doctorate in vocal communication and mate choice in mammals on Friday (20 July), researched the quality of stag calls and their importance to female red deer for his degree, and is now off to the USA to do the same with a more inscrutable subject - the giant panda.
Ben's research involved playing back re-synthesised recordings of stags to female deer and monitoring their reactions. Females responded to sounds suggesting bigger males by moving towards the source of the sound - the speaker.
The findings showed that female deer looking for the best mate take their cue not from the sight of competing males, but from the noises they make. The findings were published earlier this year in the science journal Biology Letters.
The research backs up important ideas about the evolution of vocal communication in mammals, which in turn may help to explore the evolution of human speech.
Now Ben has been offered the chance to try the same techniques with giant pandas as part of postdoctoral research at Zoo Atlanta in Atlanta, Georgia, in the U.S.A. Ben says: "I aim to find out whether panda calls are reveal clues to female oestrus stage [the fertile period of the female reproductive cycle] or male quality. If they do, I will then use playback experiments to see whether the males and females respond to variation in these vocal cues."
Ben, who has never worked with pandas before, will have to acquaint himself with a whole new repertoire of noises, as the endangered species is surprisingly talkative. "Pandas make a variety of calls," says Ben. "Males mostly bleat (a bit like a sheep) and females chirp during the spring breeding season. Other calls include honks, barks, moans, while the offspring whine."
Ben, 36, and originally from Addlestone in Surrey, says: "I was brought up to be deeply interested about the how and why of natural behaviour and have always loved observing animals at first hand. I realised that I wanted to spend the rest of my working life studying animal behaviour while I was travelling around the world over a three-year period. During that time I saw many wild and wonderful things, which really fired my enthusiasm for the subject."
Legal challenge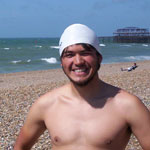 A University of Sussex law finalist will take to the sea after the summer graduation ceremony to swim the Channel for charity.
Van Ferguson, 21, who is currently building up his stamina through training sessions off the coast of Brighton and in local swimming pools, hopes to make the 21-mile crossing from Dover to Calais in August.
He intends to raise money through sponsorship to support the work of UNICEF in crisis-torn Darfur, where 3.4 million people have been affected by ethnic and political conflict.
Van, who was born in the rainforests of Borneo but was schooled in Yorkshire, says: "Darfur has been described as the biggest humanitarian crisis to hit the world in the past century. It had lots of publicity when the news broke four years ago, but it was then followed by the tsunami in East Asia and has been forgotten by the media. The fact is that the situation is still no better."
He adds: "It's going to be tough for me to swim the Channel. But I enjoy a challenge. I wanted to do something that wasn't selfishly motivated and I like the idea of doing something for someone that you don't know but who, through your help, may have a new hut or better sanitation in six months."
With the help of the Channel Swimming Association and Brighton Swimming Club, Van has organised his own training programme and commissioned an escort boat and skipper to accompany him on the crossing, which will be between August 6-12, depending on the weather. He anticipates the swim will take him about 13 hours.
In the meantime, he is training for three hours three times a week and bulking his weight from 11.5 stone to 13 stones to cope with the physical strain of swimming in water less than 18°C
"It's a mental test, too, to keep going for so long," adds Van. "I've learned how to do a special kind of breathing from the navel and then to just switch off my mind."
His friends and family are supporting him for the challenge. His father, David Ferguson, who, as a geographer, was involved in helping the indigenous tribes of the Rainforest to survive in a self-sustaining way without abandoning their culture or destroying the rainforest, says: "I'm very proud of Van. He is hardworking and focussed, but always puts others before himself."
If his August attempt is successful, Van hopes to set up an annual University of Sussex relay swim across the Channel.
Geared up for glory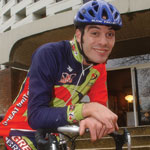 Top disabled athlete David Stone has combined his studies for a BA in social work and social care with being a word-champion tricycle racer.
David, who will be defending his title at the Paralympic World Cycling Championships in Bordeaux in August, is on the long list for the British paralympics team in Beijing next year.
Throughout his undergraduate degree David, who has cerebral palsy, was supported by a University sports bursary and the help and guidance of the University's sports development officer, Luke Terrill. "Luke helped with the cross over between sport and study, offering motivation and ensuring I was able achieve in both," says David. "He also developed communications both between my tutor, staff within the department and the coach of the team to ensure I could manage my cycling commitments in the final year."
David, 26, began cycling as part of physiotherapy treatment to help improve his posture. Cerebral palsy is a brain condition that affects movement and coordination. The cycling soon became a passion, however,and he has been competing in national competitions since 1997. He has also been supported by the Government-backed Talented Athlete Support Scheme (TASS), a programme of funding and enhanced support to nurture future medal winners. David is now funded as a full-time athlete, through UK Sport.
While David will focus on his sporting endeavours, he is hoping to use his degree to get a part-time job in the voluntary sector, possibly within the mental health of drug use.
Family focus

When Eugene Flood was called out of class with the news that his mother was seriously ill, he thought it was the end - for his mum and for his hopes of earning a degree and becoming a teacher.
On Thursday (19 July), Eugene graduated with a 2:1 degree in media practice and theory - in the presence of his family, including his proud mum, whom he made the subject of a moving photographic assignment for his final-year project.
Both Eugene's parents - Jenny and Mike - are blind. His mother has also had to endure breast cancer and the devastating effects of diabetes, which resulted in two strokes in 2006 and kidney and heart failure early in 2007.
That latest illness meant that Eugene had to return to the family home in Finsbury Park, London, to support the family, which includes sister Miranda, 21, and twin 15-year-old brothers Callum and Kristy.
Financial support from the University allowed Eugene to commute to the University and complete his studies. His tutors in the department of Media and Film Studies were also able to support him by keeping in phone and email contact.
But the biggest challenge was choosing a subject for the all-important project that would feature in the final-year degree show. That was when Eugene hit on the idea of recording the experience of his mother's illness. He took a series of intimate portraits using techniques such as vignetting, where the main subject of a photo is illuminated in darkness.
"I had no choice really but to focus on mum. I had no time to research anything else: the MPT course is really demanding, with lots of re-shooting and editing. It takes a lot of effort. Then I grasped that it would be important to record this experience. I was coming to the end of my degree, and my mum, potentially coming to the end of her life.
"I documented my mother's treatment, hoping it would help me understand our volatile relationship. When I was a teenager I fell in with the wrong crowd and got kicked out of one school and was a bit of a tearaway. I wasn't very nice to my mum. This opportunity has given us some closure on all that. We got to spend a lot of time together. Taking these photographs allowed me to document a really important time."
He adds: "Recording my mother's experience allowed me to be a continuous support for her and it has undoubtedly strengthened our relationship. It was, however, very difficult to do."
Eugene left school at 15 with just two GCSEs after he saw a close friend killed by joy-riders. He ended up working for four years, during which time he decided he wanted to become a primary school teacher.
He completed an Access course - for students without A-levels who want to go to University - and won a place at Sussex on the MPT course. The course was the first time he had picked up a camera, as his parents had never had one in the house when he was growing up.
Eugene says: "I really enjoyed the course because it combined the intellectual challenge of theory with an enjoyable practical side. I had to produce a thesis on the media, globalisation and the Iraq war as well as my photo project. My dad is still amazed that I took up photography!"
Eugene, who now lives in Brighton, has been accepted onto a special graduate teacher training programme at Bevendean Primary School, Brighton for 2008. He will work meantime as a classroom assistant at Rudyard Kipling School in Woodingdean. His mother is now on dialysis, but was looking forward to being at the degree ceremony. "Both my parents are very happy for me," says Eugene, "There's been lots of ups and downs, but I got there in the end".
Stand-up routine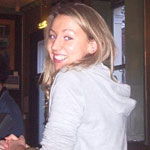 Lydia Hampson has landed a dream job for a drama studies student - working with a theatre promoter for top performers such as Eddie Izzard and Bill Bailey.
Lydia, who has graduated in Drama and Italian, was taken on by Brighton-based company Mick Perrin Productions after she demonstrated a love for the theatre and some solid experience of working for various theatre companies during her summer vacations.
One of the 21-year-old's first tasks as the company's office manager was to help set up five gigs for comedy supremo Eddie Izzard at London's Arts Theatre. "I was down in London for the week, sort of looking after things for Eddie on a day to day basis, and meeting loads of really interesting people on the way," said Lydia.
"So far, my job has been really varied and interesting," she added. "I'm generally in the office liaising between acts, agents, producers, designers etc on a number of different acts. One of my favourite parts has been going out to see the acts performing. We're taking 18 acts to the Edinburgh Festival this year, where I'll be working as an events manager. Basically I'm part of a team of four looking after four acts each for the duration of the festival."
After Edinburgh she will be involved with the planning and organisation of tours for Bill Bailey, Simon Amstell and Ardal O'Hanlon.
So far, she hasn't had to use the Italian part of her degree, but this could change. "I studied Italian because I love the sound of it and I wanted to be able to speak more than one language. But One of our acts, Arturo Brachetti, is Italian, and all his crew are Italian so I may find myself manning the phones for that one."
Doctor Dance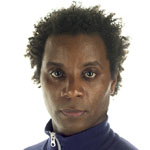 Choreographer and film-maker Rodreguez King-Dorset has been inspired by his academic studies to create a ballet based on a shameful episode in the history of slavery.
Rodreguez, who graduated on Thursday (19 July) with a DPhil in history, studied the influence of African dance on culture in the New World and Europe in the slave trade era.
Using legal documents, court records, newspaper reports, diaries and paintings, prints and drawings from the period, Rodreguez also pieced together the lesser-known story of the black community in 17th, 18th and 19th-century London.
Rodreguez said: "I tried to show that African music and dance survived the horrors of the slave trade and the Atlantic crossing, and also that a substantial black community existed in London before the 20th century. This community used both European and African dance elements in the regular 'balls' it held in London, from which whites were excluded. This community used dance as a means of expressing both its sense of solidarity as an oppressed minority, and as a way of satirising the world in which it found itself."
Now a Senior Lecturer in Dance at Lincoln University,. Rodreguez is also working with black dancers currently at the Birmingham Royal Ballet, choreographing a dance film project. The dance will be based on a scandalous episode in the history of slavery, when a black girl was flogged to death by a ship's captain for refusing to dance on deck for the crew.
Rodreguez studied drama, then dance, at the Guildhall School in London and the Ballet Rambert School. He became increasingly interested in choreography and African dance. Following a successful stint as a film-maker, Rodreguez decided to take things a step further and immerse himself in African dance history.
He said: "I felt that African dance, and the ways in which so much African music and dance survived the traumatic crossing of the Atlantic into slavery in the New World had been grossly underrated and misunderstood. That was the basis for my enrolling to study for a doctorate."
He studied for a Masters degree before coming to Sussex, where he was guided by Professor Trevor Burnard. Rodreguez said: "It was very hard to find someone with the specific expertise to supervise the research. Professor Burnard was always looking to see how he could help and encourage. I am very grateful for his guidance. If it was not for Sussex I would not be able to do what I'm doing now."
Meteoric rise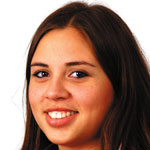 A student who arrived at the University of Sussex with grade E for her physics A-level is leaving with a "first" in her degree in physics and astrophysics.
Sam Rason attributes the excellent result for her MPhys to the dedication of the University's physics and astronomy department. "None of the courses would have been as enjoyable without the lecturers," she says. "They were all very friendly and supportive and were passionate about teaching. It really brought the subject alive for me."
Although Sam's A-level results did not meet the requirements for entry on the degree progamme initially, she took a foundation year course at the University to bring her skills up to the acceptable level.
"I'd always been interested in physics at school," she says. "Although I didn't do well in my A-level, my teachers said that my love for the subject would see me through. And it has."
In fact, the 23-year-old from Ilford, Essex, will continue with her studies by taking a DPhil in geophysics at Royal Holloway, University of London.
"Although I enjoyed astrophysics, quantum mechanics, nuclear and particle physics, and studying general relativity, I'm really interested in using my skills to help model and predict geohazards, such as volcanic eruptions, which I hope will save people's lives," she says.
"I want to keep learning and hopefully people will benefit from my work. I will probably stay at university and continue with research, or perhaps conduct research as part of a company. I do hope that my qualifications will allow me to travel the world and experience different cultures."
Notes for editors
Summer Graduation takes place at the Brighton Dome, Brighton, on Thursday 19 July and Friday 20 July, with ceremonies commencing at 10am and 3.30pm on both days.
See: http://www.sussex.ac.uk/Units/registry/graduation/summer
For photographs etc, please contact the University of Sussex Press office. Tel: Maggie Clune or Jacqui Bealing on 01273 678 888 or email press@sussex.ac.uk
Useful links