New professors signal fresh ambitions for science policy research at Sussex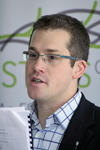 James Wilsdon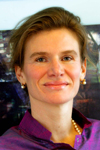 Mariana Mazzucato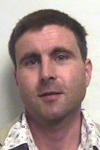 Frank Geels
The University of Sussex continues to tackle the most challenging issues for governments and policy makers with the appointment of three big names in the field of science and technology policy.
News of the appointments follows hot on the heels of the UK Government's stated commitment to science and technology as key drivers of economic recovery.
The new appointments to SPRU, announced today (2 November 2011) in Research Fortnight, will join current SPRU faculty in testing that commitment in the wake of funding cuts, global economic upheaval and growing competition for resources.
The appointments are:
James Wilsdon, who is appointed Professor of Science and Democracy. Professor Wilsdon, formerly Director of Science Policy at the Royal Society, the UK's national academy of science, is an influential commentator on UK science policy. He led the Royal Society's policy and advocacy work throughout the 2010 General Election and Spending Review and was the principal author of its-widely cited report 'The Scientific Century'. Previously he was Head of Science and Innovation at the think-tank Demos and Director of 'The Atlas of Ideas', a three-year study of the changing landscape for science and innovation in Asia, Latin America and the Middle East.
Mariana Mazzucato, who will be the new RM Phillips Professor in Science and Technology Policy. Moving to SPRU from the Open University, Professor Mazzucato is a prominent evolutionary economist, and a highly respected commentator on growth, innovation and the knowledge society. She has led several major international collaborations, including an EU-funded project on the relationship between financial markets and the real economy. A member of the European Commission's newly-formed Bureau for Innovation for Growth and author of a Demos report on the 'entrepreneurial state', Professor Mazzucato is a much-in-demand media pundit.
Frank Geels, a current member of SPRU faculty, who is made a Professor of System Innovation and Sustainability. Professor Geels chairs the new international Sustainability Transitions Research Network and is a highly-cited, award-winning international scholar. Professor Geels' current research explores the transition to more environmentally sustainable world.
Professor MacKerron sees the appointments as part of a strategy including new student programmes and increased research funding that will reinforce SPRU's position at the forefront of science and technology policy research, with an emphasis on challenging establishment thinking.
Professor MacKerron says: "We are delighted to announce these exciting appointments, which will complement existing research strengths in SPRU. Improved understandings of how knowledge is produced and how it can generate economic and social value are essential in meeting the challenges of improving prosperity and sustainability, poverty reduction in times of economic insecurity."
Professor Michael Farthing, Vice Chancellor of the University of Sussex, says: "Universities such as Sussex offer the depth and breadth of knowledge required to address the big challenges that governments and commerce face in today's world. SPRU draws on the founding principles of Sussex - an interdisciplinary approach to problem-solving, an excellent record in international collaboration and emphasis on critical thinking, making SPRU ideally placed to inform policy on key challenges such as climate change, energy resources and the regulation and application of emerging technologies."
---
Notes for Editors
About SPRU
SPRU - Science and Technology Policy Research is a world-leading department where research and high-level policy advice are combined with postgraduate teaching in science, technology, and innovation policy and management. SPRU is home to leading research centres including the Sussex Energy Group, Harvard Sussex Programme on Chemical and Biological Warfare Armament and Arms Limitation (HSP), Information, Knowledge and Networks and Social, Technological and Environmental Pathways to Sustainability Centre (STEPS)
Now part of the University's School of Business, Management and Economics, SPRU was founded in 1966 and has been at the forefront of international research in science and technology policy. As the world's first and largest dedicated inter-disciplinary research centre in this field, SPRU is highly active in UK and international policymaking, providing authoritative research on areas including industrial policy, science policy, energy policy, technology and economic development, food policy, arms limitation and intellectual property rights.
SPRU comprises 50 academics and 150 postgraduate students who focus on research around science and technology studies; innovation research; and the wider implications of technology change.
University of Sussex Press office contacts: Maggie Clune and Jacqui Bealing. Tel: 01273 678 888. Email: press@sussex.ac.uk
View press releases online at: http://www.sussex.ac.uk/newsandevents/
---