News, events and workshops
Latest News
Workshops and Events
That event item is not currently available.
Library news
Jane Harvell: "Let colleagues know when things are heading in the right direction"
By: Sean Armstrong
Last updated: Wednesday, 22 May 2019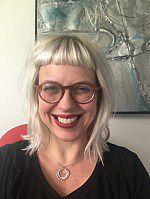 The Professional Services Quality Survey is taking place until Monday 10 June to allow the University to understand more about the effectiveness of its Professional Services.
All staff can participate in the 10-15 minute survey, providing anonymous feedback on services they have received over the last 12 months.
We caught up with Director of Library Services – and coordinator of the University's Customer Service Excellence Network Group – Jane Harvell, to hear why she thinks the survey is so important to Sussex.
What is the Professional Services Quality Survey?
It's a chance for all staff across the University to provide feedback on the services they receive from the Professional Services.
Why is it important for staff to complete the survey?
We are all constantly making changes in the way we work, the services we deliver and the policies we develop, and this is an ideal opportunity not only to have a voice and to hopefully steer some of the changes you would like to see but equally to let colleagues know when things are heading in the right direction.
The University is currently beginning to implement Phase One of the Sussex 2025 strategy. Why have we decided to start participating in this annual survey this year alongside universities like Nottingham, York and Swansea?
There are so many exciting projects and groups being set up and delivered as part of Phase One that I think it's important not to forget that there are a huge number of colleagues who are getting on with the important task of delivering services as usual.
At some point in the next 18 months the changes that will come about as part of Phase One will become business as usual and feedback on how this impacts on our services will be essential.
The Survey also gives us a chance to benchmark with other institutions – this is a key component of the Customer Service Excellence (CSE) Accreditation.
The Library has held the Customer Service Excellence (CSE) award – the UK Government's national standard – since 2013. How does the Library hope to make use of the information from the survey in relation to improving its services?
We already have lots of mechanisms for feedback from our students. It's equally important to gather and swiftly act upon comments and feedback on our services from colleagues. We can then make changes to ensure all our users are at the heart of what we do and then hopefully – over time – see improvements in the feedback that we can celebrate.
You yourself coordinate the University's CSE Network Group. How do you think the survey will help more of our Professional Services divisions attain the accreditation?
Currently, colleagues from Student Experience, the Business School, IT Services, SEF and Human Resources (who are hoping to be CSE accredited by the end of the year) are part of the group. The data from the survey is going to give us all vital information which we can use to improve our services or indeed highlight what is going right.
If someone is interested in achieving a CSE accreditation for their own unit on campus, who should they contact to find out more?
They can get in touch directly with me and I will ensure they are invited to join our CSE Network Group – it's a very informal, mutual support group that meets every six weeks with the aim of sharing experience and resources, particularly training.

If you have any questions about the Professional Services Quality Survey please email PhaseOne@sussex.ac.uk
Research Hive Blog