New internal funding scheme launched through Sussex Research
By: Carly Brownbridge
Last updated: Monday, 7 July 2014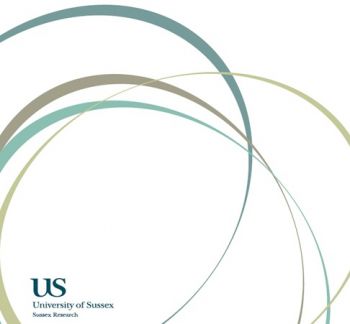 Sussex Research is launching a new scheme called the Research Opportunities Fund.
The Research Opportunities Fund is replacing the Research Networking Fund and is designed to provide initial funds for faculty to stimulate new interdisciplinary ideas, themes and synergies. It will provide support for 'blue skies' thinking among researchers from different disciplines within Sussex and potentially with key external collaborators.
Activities could for instance take the form of research development workshops on a one-off or programmatic basis, visits to or from key collaborators, research centre collaborations and the preparation of large external grant applications.
The activities that the fund supports are expected to initiate a programme of research leading to substantive joint funding proposals and publications enhancing Sussex's research reputation and driving up research income.
This fund is not intended to underwrite conference organisation or seminar series.
Funding could be used for:
Developing a network to respond to a specific interdisciplinary funding call;
Identifying new interdisciplinary research questions and problems that have the potential to shape future funding agendas;
Preparation for large grant (over £500k) applications - for example through the short-term employment of a research assistant or associate tutor, interview coaching or stakeholder engagement;
Visits for Sussex faculty to engage with key collaborators in the development of joint proposals;
Development of new interdisciplinary research programmes through collaboration between two or more Research Centres.
The maximum amount that can be applied for is £2,000. Funding will normally be for a period of up to six months and in exceptional circumstances up to one year.
There is no deadline for this scheme. Applications can be made at any time and should be emailed to Debbie Foy-Everett D.Foy-Everett@sussex.ac.uk
To discuss ideas and potential applications to this or any of the other Sussex Research initiatives, contact Professor Alan Lester at a.j.lester@sussex.ac.uk or Debbie Foy-Everett at d.foy-everett@sussex.ac.uk
Further details about the scheme and information on how to apply is available online.