Colleagues in STEM: have you done your Export Controls training?
By: Chloe Ratcliffe Schofield
Last updated: Thursday, 4 May 2023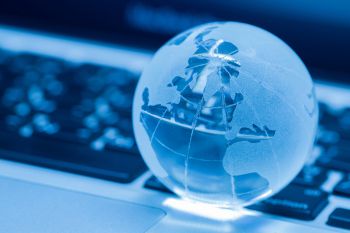 At Sussex, as we continue to grow international collaboration, we must all ensure that we comply with export controls. These are laws which restrict items, including sensitive technology and research, that can be shared or transferred overseas.
If you are an academic, researcher or professional colleague working (or supporting work) in one of the following "high risk" research areas, as defined by the UK government, it is very important that you receive training in export controls.
all STEM subjects (science, technology, engineering and mathematics), and in particular:
aeronautical and space technology
applied chemistry, biochemistry and chemical engineering
applied physics
biotechnology
electrical and mechanical engineering
instrumentation and sensors
materials technology
nuclear technologies
production and process technology
telecommunications and information technology
We have access to an excellent e-learning training resource, run by the Higher Education Export Controls Association (HEECA). It can be completed in your own time and will teach you everything you need to know about export controls.
All individuals have a personal responsibility to comply with export controls and can be held personally liable for non-compliance. Therefore, we strongly encourage you to participate in the HEECA training to help you protect yourself and your work.
To sign up for the training, please contact ExportControls@sussex.ac.uk and you will be enrolled quickly.
As a supplement, we also offer additional live training sessions (via MS Teams) on Export Controls, Sanctions and the National Security & Investment Act, which is run by an external consultant. Please let us know if you would be interested in attending the next one.
If you have any queries or concerns related to export controls, please contact ExportControls@sussex.ac.uk and we will be happy to help.
Please also see our dedicated webpages for more information.