Graduate of the MA Corruption and Governance Dani Ball wins Best Research award
By: Charlotte Shamoon
Last updated: Saturday, 9 January 2021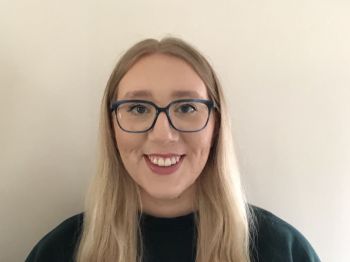 The CSC is pleased to share the good news that Dani Ball, who recently completed the MA Corruption and Governance with us, recently won the prize for the best project on the Government Counter Fraud Summer Internship Programme.
This programme gives students the opportunity to spend their summer working in a number of central government departments to gain experience in tackling public sector fraud although this year, owing to COVID-19, successful applicants were asked to produce a research report remotely and present findings to senior staff members.
Dani's report on 'Emergency public procurement measures during COVID-19: How can the UK mitigate the fraud risks posed in healthcare procurement?' focused on the procurement of personal protective equipment (PPE). She outlined the emergency measures and mitigation efforts made by the UK Government, as well as the fraud risks and red flags, using the case study of 'PestFix' to demonstrate these.
Dani recommended that the government:
· Increase transparency by committing to publish contract award notices within the thirty-day timeframe.
· Create a more accessible and comprehensive online procurement system modelled on the Korean Online E-Procurement System (KONEPS).
· Act in a timely and preventative manner due to the additional difficulties posed by Brexit.
· Longer term, help to create an international PPE coordination body which manages the sourcing, production and distribution of PPE. Such a solution, based on academic research by the 'Harvard-London School of Hygiene and Tropical Medicine Independent Panel on the Global Response to Ebola', would reduce the hyper-competitive and supplier-controlled environment characteristic of such crises.
Dani's mentor for the project was Jack Silverman, a Research and Policy Support Officer for the Cabinet Office Centre of Expertise for Counter Fraud, and an alumnus of the MA Corruption and Governance. Dani says he helped her understand how the expectations for the report differed from the MA and "his advice was invaluable."