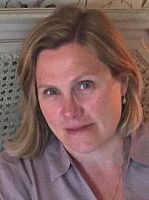 Ms
Claire Durrant
Biography
Claire worked in research for many years, mostly for large, highly regarded research agencies, on projects for a wide variety of clients, including government departments, universities, the media and voluntary organisations. Between 2012 and 2014 she worked as a freelance social research consultant. She returned to education in 2013 to study for a Masters in Childhood and Youth Studies at the University of Sussex, achieving a Distinction and receiving the Barrie Thorne prize for best overall academic achievement. She was successful in gaining ESRC funding for a 1+3 PhD and has now completed a Masters in Social Research Methods and her PhD exploring the social and discursive construction of the emotional wellbeing and identity of young people with severe dyslexic difficulties in state, mainstream education. Her research was based on an online survey with parents/carers, plus narrative case studies with 15 young people, and their mothers. Through her research findings she has been able to show the interplay of parents, peers and teachers in shaping how young people imagine and respond to their dyslexic difficulties. Claire is now an early career researcher in the School of Education and Social Work at the University of Sussex.
Role
Claire Durrant works part-time as a Research Fellow supporting the evaluation of the Always Hope project, which aims to provide better support for care-experienced young men in prison. She is also an Academic Adviser for Masters in Childhood and Youth Studies students and a Research Assistant for a study assessing the impact of Faster Read.
Her previous roles at the University of Sussex have included:
Research Assistant (2021) with responsibility for the design and analysis of an online survey among parents with children with special educational needs and disability about their experiences of schooling during Covid.
Research Fellow (2016-2017): her role was to develop and implement an impact strategy for the 'See Me Hear Me' (SMHM) Pilot and Evaluation, a framework for preventing the sexual exploitation of children.
Qualifications
| | |
| --- | --- |
| 2017-2021 | PhD Childhood and Youth Studies, University of Sussex |
| 2016-2017 | MSc Social Research Methods, University of Sussex |
| 2013-2015 | MA Childhood and Youth Studies, University of Sussex |
| 1980-1984 | BA Business Studies, University of Westminster |
Activities
Durrant, C. (2021) 'A sociological perspective of emotional wellbeing and dyslexia', The Dyslexia Handbook. Bracknell: British Dyslexia Association.
Durrant, C. (2017) 'The emotional health and well-being of severely dyslexic children in mainstream school and the role of teachers in supporting them', Dyslexia Contact, 36(3), pp. 33-36.
Durrant, C. (1994) 'Stitched up: a study of Asian women machinists in Leicester', Local Government Chronicle, 12 August.