News
September marks World Funfair Month
Posted on behalf of: EDI Unit
Last updated: Wednesday, 30 August 2023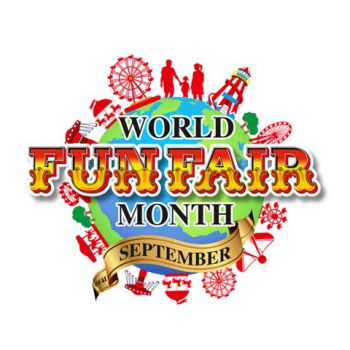 Many of our childhood experiences are enriched by the visit of the circus or funfair to our towns, villages, or local playing fields. Carnivalesque, dodgems, Wurlitzer, the hum of generators, bright lights, the promise of excitement, a sense of our collective community, and toffee apples.
These events, shows, and childhood memories are created by a community of 25,000 travelling showmen – based on generational traditions of vocational business and practice, who are recognised under the catch-all acronym GTRSB (Gypsy, Traveller, Roma, Showmen, and Boater). Each September 'showmen' celebrate their culture to raise 'much needed awareness and positive representation of [their] often misjudged industry and community'.
Sussex is home to many Showmen businesses and among our staff and student community there will be members of the Showmen community who balance both their career or academic pursuits with their 'showmen' responsibilities and culture in the background; choosing to keep the latter a guarded secret where, until recently, there has been no space to express their dual identities. A recent University of Sussex student from a 'showmen' background expressed that they chose not to disclose their 'family identity' whilst here due to the lack of understanding and experience of prejudice still metered out families born into this vocational culture.
As part of our commitment to The Pledge, secured in June this year, we celebrate September as World Funfair Month, and celebrate the individuals and industry that provides some of the magic in our own childhood memories.
Watch: 'People don't know who we Showmen are' - BBC News
For historical context see archive: National Fairground and Circus Archive - The University of Sheffield